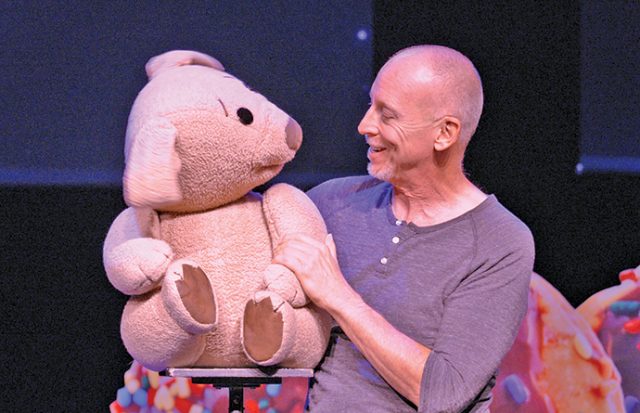 Having revolutionised the ventriloquism scene in the 1980s, David Strassman is no doubt one of the biggest names in the industry.
Though David notes his characters have changed over time, audience members will see this happen in real time, in his new show, 'The Chocolate Diet'.
"The Chocolate Diet is pretty much all about our addictions in our lives, that we are pretty much slaves to," he said.
"For example, Ted E. Bare is addicted to chocolate, and in this show, he goes through some pretty drastic transitions and transformations. He gained a couple stone during COVID, and he decided to go on a diet, but he comes back so impossibly thin that his ribs are showing, and that's a whole funny routine.
"From that, he decides to eat again and he comes back impossibly obese, he has folds on folds, and so, it's Ted E.'s journey, but we all experience that."
His latest production is one of his biggest yet, including special effects, music, and a set to die for.
"It's an amazing production, I have these massive sets, giant stacks of chocolate Krispy Kreme doughnuts and stacks of Tim Tams covered in chocolate sauce, and these massive banners of Sunday roasts and burgers with the lot," he said.
"It's just a place of the most delicious food as the backdrop of the set, and then all my other puppets that are going through personality and identity crises which are absolutely shocking and hilarious at the same time."
But, there's no doubt that the show will feature David's trademark humour that will have you in stitches.
"My show is a laugh every 10 seconds," he said.
"I do so much local material and local humour – I'll be making fun of everybody."
David is currently on a two-month long tour of his second home in Australia, including a whopping five dates at Penrith Panthers, which are already on track to sell out. But, it's not just the shows he's looking forward to for when he makes his way west.
"Penrith is absolutely amazing, we love it. It's one of the most beautiful clubs in Sydney, in all of New South Wales. It's like you're going to Vegas or something!" he said.
"Plus, the food options around Panthers is awesome. When you're traveling and you have shite food options, it doesn't really make for a good time, so I'm pleased it's really gone off in Penrith."
As for who will enjoy this show, David is promising a good time for all.
"If you love chocolate you're going to love this show," he said.
"It's a great night out, your face will be hurting after my show."
David Strassman's 'The Chocolate Diet' will be on at the EVAN Theatre from October 15. Tickets are $54.35. For more information, visit penrith.panthers.com.au.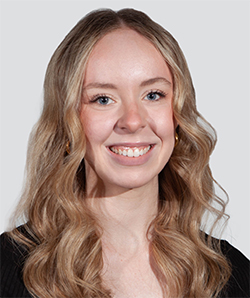 Cassidy Pearce is a news and entertainment journalist with The Western Weekender. A graduate of the University of Technology Sydney, she has previously worked with Good Morning Macarthur and joined the Weekender in 2022.