Nepean Creative and Performing Arts student Josephine Woods has proven once again that she is spectacular, having been named a Featured Artist in this year's Schools Spectacular – and the first ever deaf performer to do so.
18-year-old Josephine, who is profoundly deaf with bilateral Cochlear Implants, first joined Nepean as a Hearing Unit kid, where she was introduced to the Signing Choir and began learning Auslan.
In 2018 and 2019, she then participated in the Schools Spectacular Signing Choir – an opportunity Josephine said was unforgettable.
"The experience was phenomenal; I still keep in touch with a few of the performers and featured artists!" she said.
"What really stood out to me was the inclusiveness of the entire show, the immense encouragement, support and positivity toward each and every individual and the incredibly uplifting acceptance and originality that the show radiates and promotes."
It was the 2019 Schools Spectacular performance 'I See Stars' that inspired Josephine to take a leap of faith and audition to be a Featured Artist this year. Being the first deaf performer selected is not something that she takes lightly.
"It's a huge achievement in my life, I never imagined performing on stage at all as a kid, let alone as the first solo deaf artist," she said.
"I am overjoyed to be able to share my passion for performing in Auslan with so many talented people in the industry and for what I do to be recognised as an artist. There is a sense of belonging and pride that I am seen for who I am and what I do, along with connection and inclusivity. I feel like it's a massive step toward inclusion and awareness of Deaf culture."
In this year's show, Josephine will be signing in Auslan in collaboration with some of the vocalists. With rehearsals already underway, she said she's already seen this notion of acceptance followed through.
"Rehearsals have been super fun and exciting, I've met so many people and learned so much already, how they've shaped their own craft so far and how I can be a better performer and individual both on and off the stage!" she said.
"Everyone has been super accommodating and compassionate while rehearsing and chatting as I can't hear in noisy situations well, sometimes I miss what they say. It really brightens my day to be able to feel included and understood."
Listing some of her own inspirations as former Featured Artist Molly Parrish-Gibbions and actress Lauren Ridloff, Josephine can't wait to take on that role herself, encouraging others to follow their dreams.
"I absolutely hope I inspire others, even just one person – no matter if they're deaf or hearing – to chase their dreams and reach their goals," she said.
"I hope anyone can look at me and believe in themselves that they can perform too. I wouldn't have had the belief of being able to do this without the massive support and encouragement from the arts unit."
2022 Schools Spectacular 'Creating the Magic' will be on Friday, November 25 and Saturday, November 26. For more information, visit schoolsspectacular.com.au.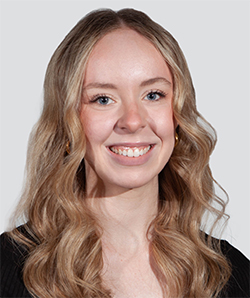 Cassidy Pearce is a news and entertainment journalist with The Western Weekender. A graduate of the University of Technology Sydney, she has previously worked with Good Morning Macarthur and joined the Weekender in 2022.