When it comes to how someone plans to stay fit and healthy, everyone has their preference, whether it's heading to the gym, going for a run, or taking a class. But, it's pilates that's giving all else a run for its money at the moment.
Wendie Sue has been a pilates instructor for almost 20 years. Now calling Atmosphere Health & Fitness Club home, she's never seen demand for pilates classes be quite as high as it has been in the past few years, with reformer classes taking the cake.
"The reformers are just going crazy, our reformer classes are fully booked," she said.
"You can book the class again as soon as it has finished, and they are booking out in about seven minutes. They're really popular."
Different from mat pilates, reformer pilates uses a machine which adds resistance and support to the exercises via the use of springs, creating up to 1000 possible exercises and variations.
As for why popularity has spiked, Ms Sue puts it down to COVID.
"A lot of the other exercise facilities were going, 'Oh, we're losing members and they're doing it at home', and pilates is something that you really need to be instructed with," she said.
"I think people also felt really safe in this environment, it's very nice and calm down here."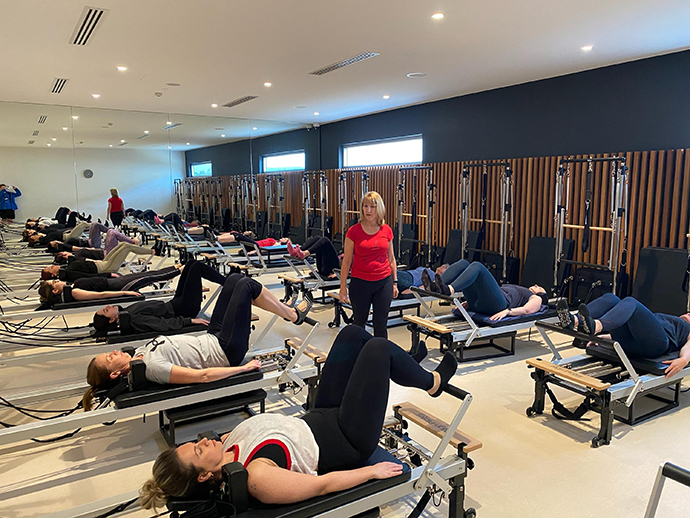 Reformer pilates is not a new innovation, with its strength and rehabilitation benefits already being used for professional footballers and dancers alike.
"Pretty much every professional sport in the world now includes pilates in their training program," she said.
"It does prevent injuries, it also keeps your core strong, it's also great for people that are injured, because all the exercises can be modified or advanced."
Ms Sue assures that pilates is more than 'just a stretch'.
"It's not an easy class," she said.
"The ones who want to go full out straight away, they look at a pilates class, and because we're trying to get stabilising muscles, which are small muscle groups rather than big global muscles, the exercises are slower, and they're smaller, so even though it looks like you're not doing very much, you're using very small muscles that you haven't used, and they are hurting!"
It's because of this that beginners at Atmosphere Health & Fitness Club must complete six essentials classes in reformer pilates prior to moving into a progression program, where participants are then able to choose a level that best suits them, or undertake Jump and Tower programs, enabling everyone to get involved in the revolution.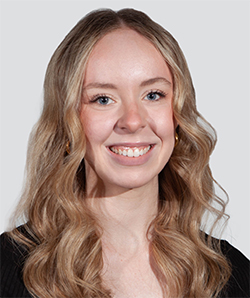 Cassidy Pearce is a news and entertainment journalist with The Western Weekender. A graduate of the University of Technology Sydney, she has previously worked with Good Morning Macarthur and joined the Weekender in 2022.