One of the toughest races in Australia is returning to Penrith next weekend – three years after it last graced our shores.
For the first time since 2019, Ironman 70.3 Western Sydney will make its long-awaited comeback at the Sydney International Regatta Centre on Sunday, September 25.
Competitors from all over Australia and the world will converge on the former Olympic site for one of Penrith's largest and most prestigious annual sporting events.
Making his Ironman 70.3 Western Sydney debut is 32-year-old local father John Ledbrook.
The small business owner from Glenmore Park will race in his first-ever Ironman, hoping to inspire his two young daughters and show them that anything is possible if you put your mind to it.
Speaking with the Weekender, Ledbrook said he's wanted to tackle Ironman for some time and was inspired by his eldest daughter to never give up on a challenge.
"My daughter was born with some serious health issues – she's fine now – but when she was born it changed my perspective on things," he said.
"That's when I started doing triathlons, just short enticer and sprint races. As the kids have grown up, I didn't want to be a couch potato anymore. I wanted to show my kids that I can do other stuff. It doesn't matter how challenging it is, you can still do it."
With that in mind, Ledbrook has been training as much as he physically and logistically can to get ready for Ironman 70.3 Western Sydney, which tests not only your body but your mental strength.
"I think Ironman is one of those events where you can train as much as you like but, on the day, there's going to be so many ups and downs and mental struggles to get through," Ledbrook said.
"You start with the swim and then you ride 90km on the bike and then, provided your legs actually still work, you still have to run a half marathon."
Ledbrook's family will be in attendance next Sunday, including his wife, who is an ultra-runner herself, as well as his eight and four-year-old daughters.
Ledbrook said his brother Chris, who will also be competing on the day, had been bugging him for a while to hop on board.
"My older brother has competed in a few Ironman events around the country. We were both swimmers growing up," he said.
"Seeing my kids grow up and get sportier has inspired me to do more. The family will come watch, I can't wait to see them at the finish."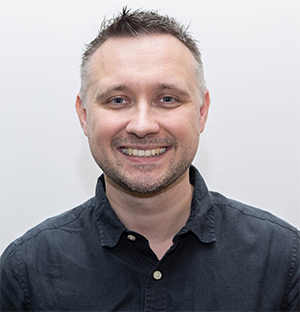 Nathan Taylor is the Weekender's Deputy Editor and Senior Sports Writer. He also compiles the weekly Chatter on the Box TV column. Nathan is an award-winning journalist, who has worked at the Weekender for a decade.