Black, red, yellow and green can be spotted around the streets as Grand Final fever has spread around the city.
Penrith Panthers fans have decorated their homes and businesses to show their support ahead of Sunday's game against the Parramatta Eels.
Neil Kumar has adorned his Penrith home with his favourite players to display his Panther Pride.
"I have supported the team for 25 years and when my son Lachlan was born, I wanted to teach him to love the footy culture," Mr Kumar said.
"We have decorated the last few years and this year we put them up at the end of Round 25 which has proven to work in our favour."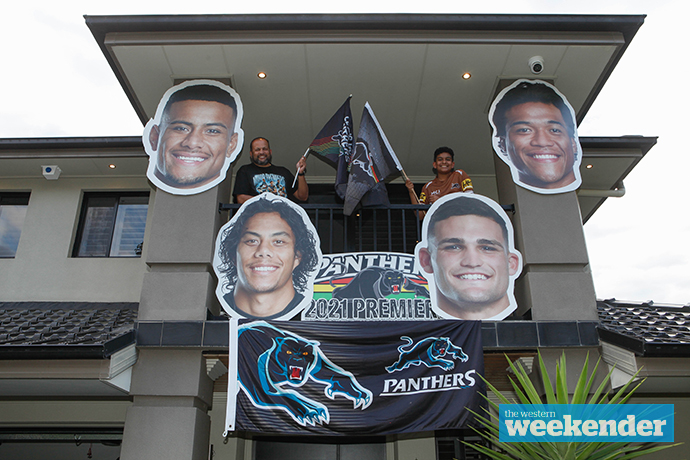 Streamers, balloons, and flags have been hung up in shops around town, so you know you are deep in panther territory.
Stanton and Taylor Real Estate, Tattersalls Hotel and Commonwealth Bank are just a few of the businesses in the centre of Penrith getting in the spirit.
With COVID restrictions impacting the last two Grand Finals, loyal fans will be taking full advantage of this year's festivities.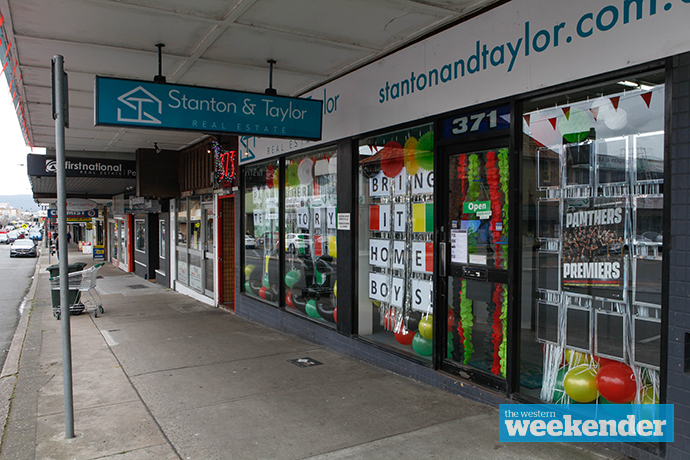 Michele and John Andrew have been long-time supporters of the team for 30 years.
The South Penrith couple also wasted no time in decking out their house two weeks ago.
"People asked us why we were decorating if Panthers didn't get in the Grand Final, but I said it didn't matter because they were still going to be Minor Premiers," Ms Andrew said.
"Even if they didn't make it or don't win you have to be grateful for their effort and show your full support for the team."
Beaming with pride, Ms Andrew told the Weekender that there is something special about the current group of players which she believes can bring it home for a second consecutive year.
"Over the years we have seen a lot of players and this team is very community minded, they gel well together and are very down to earth. Whenever you see them, they are always happy to talk to the supporters and they are just a talented bunch of athletes," she said.
Both the Kumar and Andrew families will be among the thousands of fans roaring for the Panthers in the sold-out Battle of the West NRL Grand Final at Accor Stadium.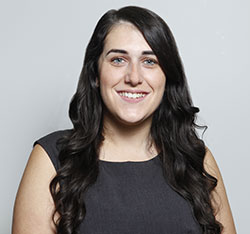 A graduate of Western Sydney University, Emily covers Local, State and Federal politics for the Weekender, as well as crime and general news.