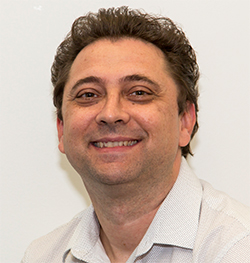 And then, there were four.
Once again, here are my fearless predictions for this week's NRL Finals games.
Game 1: Preliminary Final – North Queensland Cowboys v Parramatta Eels. Friday, September 23 – Queensland Country Bank Stadium. Kick-off: 7.50pm.
If the Cowboys go into this one with any sense of complacency because they've had a rest and are playing at home, the Eels will pull their pants down and run away with the win. Sure, there are some advantages to playing at home, you play in conditions you are used to, with a vocal home crowd to support you but Parramatta have shown on more than one occasion this season, that they can beat the best, no matter what their form the previous week. The Eels have a habit of playing great one week and totally crap the next. So, using that logic, they're due for a loss this week. Only I don't think they'll lose this one.
My tip: Eels by 10.
Game 2: Preliminary Final – Penrith Panthers v South Sydney Rabbitohs. Saturday, September 24 – Accor Stadium, Sydney Olympic Park. Kick-off: 7.50pm.
The Bunnies had barely finished their game against the Sharks when their fullback Latrell Mitchell fired the first verbal salvo proclaiming; "We're on the right side of the draw". Now, no one knows whether Mitchell had his tongue firmly in his cheek or whether he was starting to believe his own hype, but whatever the answer, neither the Rabbitohs or Panthers will find this game easy to win. Neither side's supporters should also be too cocky going into this one, even though Penrith have had South Sydney's measure for a few years now. On the flipside, the more times you beat a team, the closer you are to a loss to them. Whatever, this one is going to be an absolute ball-tearing beauty.
My tip: Panthers by 4.
Finally, best of luck to the Penrith Panthers Jersey Flegg team on Sunday, who will play the Newcastle Knights in the Jersey Flegg Grand Final at CommBank Stadium with kick-off at 1pm. It's a wonderful achievement and the side is packed full of promising young talent.
Good luck also to the Penrith Panthers NSW Cup team, who will take on the Canterbury-Bankstown Bulldogs in The Knock-On Effect Grand Final also at CommBank Stadium. The action kicks-off at 3pm on Sunday afternoon.
Obviously, I'm tipping the Panthers in both Grand Final games this weekend.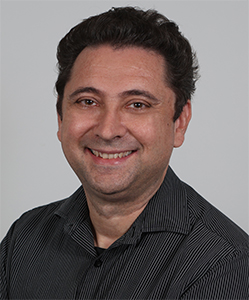 Peter Lang is an experienced sports writer, who has been covering rugby league for several decades.