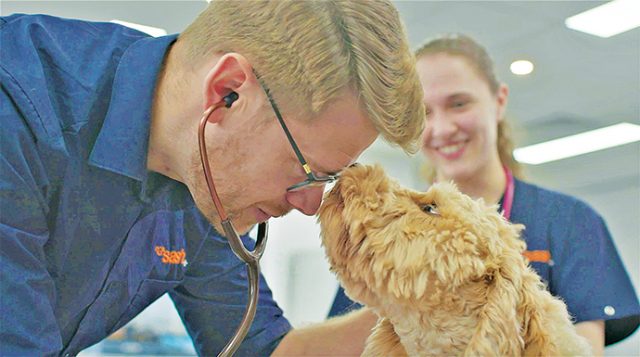 The Small Animal Specialist Hospital (SASH) at the forefront of veterinary medicine, has recently opened a brand new facility in western Sydney.
Located in Prospect, the hospital opened for emergencies from August 22 with the remainder of the services opening from August 29.
SASH has been featured on TV programs such as 'Bondi Vet' and the 'Today' show and boasts an incredible team of specialist and emergency vets.
With the SASH Western Sydney (WS) hospital opening its doors, it will provide a range of veterinary services including emergency and critical care, internal medicine, surgery, dermatology, oncology, diagnostic imaging and sports medicine.
It will bolster the veterinary services available to pet owners in the area, who will be able to access specialist and emergency veterinary treatment closer to home, just 10 minutes from Parramatta and 25 minutes from Penrith.
SASH WS General Manager and Oncology Specialist, Dr Sandra Nguyen feels it is exciting to offer pet parents new therapies to support their furry family members with over 70 amazing vets, specialists and nurses.
"With the new specialist areas such as oncology and dermatology and other therapies such as our sports medicine and rehab department, pet owners have access to a range of treatments at SASH WS that they may not even be aware of," Dr Nguyen said.
"It's all coming together.
"The CT and MRI kit have just been installed and our team are really excited to start using the new equipment. Pet owners can be confident they are receiving the gold-standard level of veterinary care that SASH is known for."
With three other established facilities in North Ryde, the Central Coast and Adelaide, that have treated over 32,500 cases last year, the Prospect site will allow local vets the opportunity to refer specialised cases.
SASH Western Sydney's emergency department will be open to pet owners 24/7 every day of the year for walk-ins, when urgent veterinary care is needed, and for out of hours care.
The broad range of specialist services will be available by appointment or referral from local vets.
To contact SASH Western Sydney, visit www.sashvets.com or call 8609 9444.