A man has been arrested after stealing from Cambridge Park.
About 10.45am on Saturday, September 24, it is alleged a man attended a hotel in Cambridge Park where he entered a gaming room and stood near a Cash Redemption Machine (CRT).
Once the attendant left the area the man allegedly swiped an access card and entered a pin into the machine.
The man removed the cash cartridge from the machine after it opened and placed it into a bag he was carrying before he left the hotel.
The man was seen to get into a vehicle and leave the car park.
The manager noticed the CRT had been broken into and notified police who commenced investigations.
It was determined that the cartridge would have contained a considerable amount of money.
Police identified a 35-year-old St Marys man as the offender, who is alleged to have been a prior employee of the location for a short time.
About 2.45pm on Sunday, September 25, the man was stopped in his motor vehicle on Adelaide Street, St Marys where his vehicle was seized and searched.
There was allegedly an amount of money in $50 notes located in the vehicle.
The man was arrested and a search warrant for his home was applied for and granted.
Officers allegedly located a safe in the premises which contained a large sum of money in $50 notes.
The man was charged with 'Larceny greater than $15,000' and will appear at Penrith Local Court on Monday, October 31.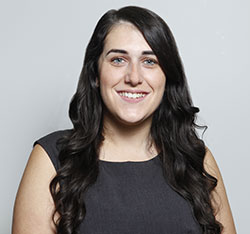 A graduate of Western Sydney University, Emily covers Local, State and Federal politics for the Weekender, as well as crime and general news.