After some of the strongest participation numbers on record two years ago, the niche sport of gridiron is struggling this season with clubs forced to fold while others are trying to stay afloat.
While the mighty Nepean Ducks are back for another Gridiron NSW season, they are low on numbers after losing a lot of talent and experience following last year's cancelled season.
Ducks President Darren White said last year's cancelled season due to COVID, along with the wet weather earlier this year, has hampered the momentum of the once thriving sport.
"I think the cancelled season hurt us a lot. When you're away from football for 18 months, it results in a lot of changes in people's lives," he told the Weekender.
"A lot of guys got older, a lot of us had babies, and the wet weather didn't help us either when training first came back. There was probably four or five weeks there where we didn't train because of all that rain in June and July.
"We lost somewhere in the vicinity of 25-30 players from our 2020 season. Probably 60 per cent of our team was gone."
Despite the dire circumstances, the Ducks are running out Men's and Colts teams this season, however they've had to make the disappointing decision to rest their women's team in 2022.
"That was really disappointing to see. COVID really hurt that and the wet weather," White said.
"A lot of the ladies' situations changed in that time too. We had a couple of ladies who were in their late 30s that didn't want to come back, and a couple of them fell pregnant, so they're not playing.
"We tried to make it work but it fell by the wayside trying to get that sustained commitment from people."
The 2022 Gridiron NSW kicked off last weekend, with Nepean's men's team going down in their opening fixture to the Northern Sydney Rebels 50-0.
Long-time player and Ducks Vice President Ben Cummins said it feels like the team is back to square one again.
"It's very frustrating primarily because our men's team was looking good. We had strong numbers, good athletic ability," he said.
"Where we finished in 2020 was a good positive direction, in the playoffs. A lot of the boys didn't come back for a variety of reasons after having that two-year break.
"We're basically back to square one when the Ducks first started."
In another blow to the Ducks, the club won't play any home games this season at Kingswood's Doug Rennie Fields due to facility upgrades.
Both their Men's and Colts teams will tackle the Sydney Uni Lions this weekend at Neptune Park.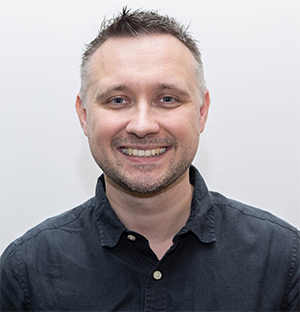 Nathan Taylor is the Weekender's Deputy Editor and Senior Sports Writer. He also compiles the weekly Chatter on the Box TV column. Nathan is an award-winning journalist, who has worked at the Weekender for a decade.