Community members are sharing their frustrations as offenders run rampant committing thefts around Penrith.
Nepean Police Area Command (PAC) is responding to the increase of offences and is urging residents to remain vigilant as motor vehicles and storage cages are being targeted.
Nepean PAC Crime Manager, Detective Inspector Richard Gentle said police have engaged in social media posts and letterbox drops around Penrith, Kingswood, St Marys and surrounding areas.
"We remind people to lock their doors, keep your windows closed, try not to have valuables in the car, park in well lit areas if you can, and for cages install good locks and even CCTV, if possible," he said.
"There will be instances when people do the right thing and these crimes still occur, so we ask victims to report it to Crime Stoppers or local police so we can have accurate data and identify hot spots that can assist with our investigations."
Geoffrey Duncan discovered his car had been broken into when he parked it on his street in Kingswood.
"I had heard about cars being broken into, but I had some stuff in my garage that I couldn't move as I had recently had surgery so parked my car on the street for a few days," Mr Duncan said.
"I was picked up to go to lunch on Father's Day and as we drove back and passed my car, we noticed the window was smashed."
With forensic police unable to lift any fingerprints due to wet weather, it has proved to be a costly experience for Mr Duncan.
"I had about $600 worth of metal detecting gear taken, which was hidden in the car. I know I shouldn't have had it in there, so I have to cop that along with a $100 air compressor for my tyres, but it is still not nice to get stuff stolen," he said.
"It was $640 to replace the window and I hadn't been working due to my surgery, so it was really money I didn't have."
Detective Inspector Gentle said the Command is committed to identifying offenders and preventing future incidents.
"As a direct result of canvassing footage from CCTV cameras, our proactive team had some success and charged someone linked to quite a few steal from motor vehicles last week," he said.
"I want to reassure the community that we do review every single report that comes into Nepean and develop strategies as we want to solve these crimes and make the community a safer place, so it is important to report it."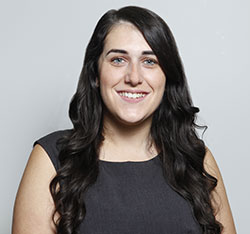 A graduate of Western Sydney University, Emily covers Local, State and Federal politics for the Weekender, as well as crime and general news.