Rating: 3.5/5
Everything is working against 'Bodies Bodies Bodies' when deciding what movie you might want to see over the weekend. Granted, it looks a little tacky and the trailer doesn't provide a lot of hope.
But while it's not exactly family entertainment, this horror / whodunit is a really entertaining ride that refuses to take itself too seriously while providing a running commentary on Gen Z.
The film opens with a very passionate kiss (and I mean very) between two young women – almost a declaration from the very beginning that director Halina Reijn isn't afraid test boundaries with her audience.
Those snoggers are Sophie (Amandla Stenberg) and Bee (Maria Bakalova), the first of a group of friends we meet who are gathering for a house party while a serious storm unfolds outside.
When the group plays a murder mystery game, things take a turn – you guessed it, the game becomes more than just a bit of fun as some real deaths start to mount up.
Along the way we tackle all the big Gen Z issues – led by lack of mobile phone signal, though things do get somewhat deeper than that as mental health and the fragility of relationships becomes part of the conversation.
The pay-off after 90 minutes of blood, gore and a few shocks to the system is a very clever ending that you probably won't see coming.
See this movie at Hoyts Penrith.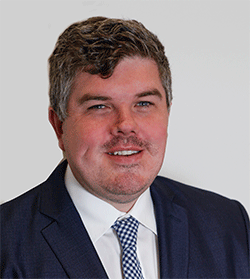 Troy Dodds is the Weekender's Managing Editor and Breaking News Reporter. He has more than 20 years experience as a journalist, working with some of Australia's leading media organisations. In 2023, he was named Editor of the Year at the Mumbrella Publish Awards.