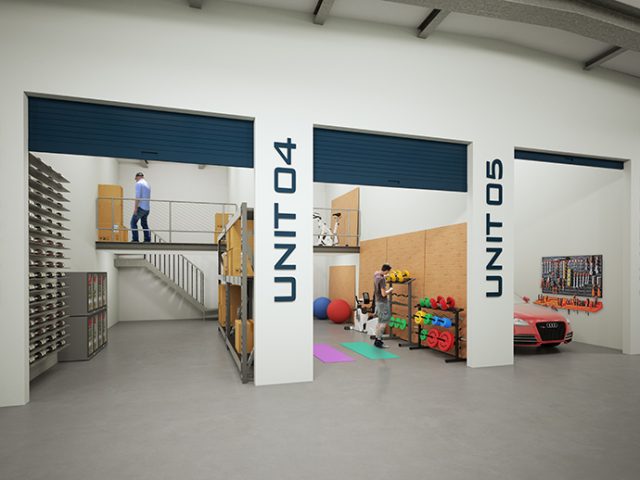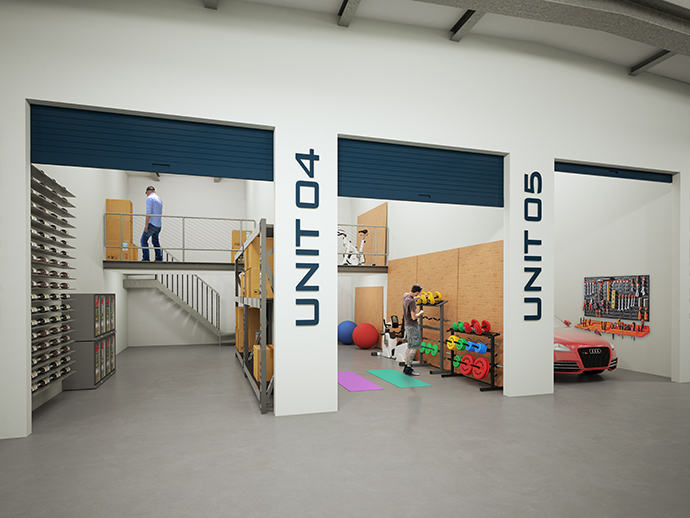 The idea of a storage unit as an investment might not sound that exciting but when you consider you can get into the market for $145,000 and achieve a 7 per cent net return, this alternative purchase starts to look a little more attractive.
A storage unit investment works well as a 'buy and forget' type of investment. One of the downsides of residential property is the ongoing maintenance costs, which can quickly eat away at your gross rental yield. There are also restrictive tenancy laws and land tax to consider.
But with a little 30 sqm storage unit, you'd have to own a heck of lot of them to get over the land tax threshold. For investors looking for a hassle-free investment, the storage unit is a good choice.
More and more storage facilities are popping up in and around Australia's capital cities as 21st century consumers struggle to find enough space for their 'stuff'. Businesses also frequently require storage space to stockpile products, office furniture and even vehicles. Storage units therefore have two strong tenant pools: business and consumer. This presents an exciting, if slightly off beat opportunity for savvy investors looking for a bankable alternative to a residential property investment.
So how much to get in?
The entry level price for a storage unit in SmartSpace Penrith is $145,000 + gst.
Location
Unlike investing in residential property, when you might be competing with a hundred other homes in one area, the number of storage facilities currently available is limited. And while there are more facilities being built, the supply shortage is still in the investor's favour.
The buyer mix is around 30 percent investors, with 70 per cent owner users – much the same as with residential property. Aside from the accessibility options, a storage unit should also be in a desirable location, close to a large population centre.
As with residential property, the demand and price for storage units increases the closer you get to a CBD as city tenants increasingly require a close and convenient storage option. Most of those sales are off the plan, which brings with it a slight discount on price. As a result there has been a surge in buyer competition as investors look to secure the most affordable, high yield units in the right location.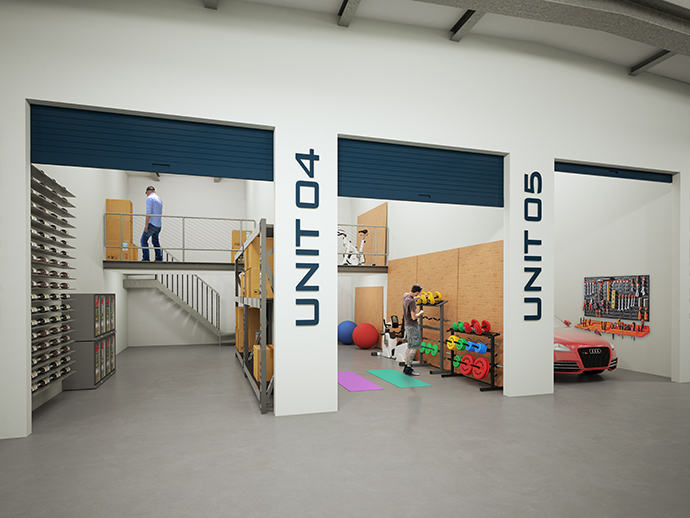 Financing and Figures
For those attracted to the idea of buying an investment storage unit, there are several purchasing options available.
You can buy a storage unit using a self managed super fund (SMSF), where a quick $145,000 outlay can achieve returns of seven or eight per cent.
These figures are much more compelling than the returns currently coming out of the share market and compare favourably with the higher yields of the residential property sector.
Obtaining financing has also become much easier with lenders overtime as they also have seen the value and growth in this type of investment.
It's possible to buy a unit using a self-managed super fund (smsf), a $150,000 outlay can achieve returns of 7 or 8 per cent.
Not surprisingly, the highest yields and lowest vacancy rates are in the major cities.
SmartSpace Storage Units & Mini- warehousing sales and leasing agent Yal Kay has been selling storage units for six years and has seen them achieve considerable growth in that time.
"Storage units that have sold for $175,000 in 2015 have been resold this year for $298, 000," Mr Kaya says. "If you look at the growth over that period of time, it's eight per cent a year.
"That's good steady growth and those units have been rented out to businesses and for private use."
The net returns to the individual investors who own these properties are about seven per cent net, Mr Kaya says.
"So over time I've been able to sell these units to investors who have consequently achieved a combined income growth of 18 per cent per annum," he says.
Investors are seeing the benefit of buying storage space in the more sought after suburbs.
"Penrith and its surrounding suburbs have quite a big population of people, living mostly in units, who have a need for storage."
Some good news for investors is that with regular tenants and strong rental records, storage units are becoming easy for valuers to hang a price tag on.
Leasing
"Some people expect it to cost $100,000 and when you tell them it's $145,000 they say, 'Oh, that's a bit much'," Mr Kaya says. "But when you explain that the returns are at seven to eight per cent net, they see that whether it's a million dollars or a $100,000, the return on the money makes it a good investment."
Investors with a bit more cash to spend are purchasing up to four units for $750,000 and spreading their income – and the risk – across four separate tenants.
In terms of leasing, storage works like any other commercial space, with a contract stipulating the weekly rent at the beginning of the tenancy period.
"Most tenants sign12-month leases but they usually stay for much longer," Mr Kaya says. "There is not a high turnover rate. "
The entry level price per square metre at SmartSpace Penrith currently sits at around $4,800, meaning that a 30 square metre unit will likely start at about $145,000. This rate is 25-30% cheaper than other similar facilities in Sydney.