Wendy Shaw has been volunteering for Nepean Food Services for just over two years, spurred on by a desire to work whilst caring for her mother.
"I'm from Port Macquarie. My partner passed away just as my Mum got sick down here, and I've come down to help her," she said.
"I wanted to do something to keep my skills up, and also something that was rewarding, and somebody suggested to come here."
Her role often sees her doing admin work, filing, checking in on clients, and even running food to elderly clients herself.
"I do anything that the girls want me to do," she said.
Ms Shaw is just one of 60 volunteers who keep Nepean Food Services' Meals on Wheels service going.
Ahead of National Meals on Wheels Day next Wednesday, August 31, which aims to appreciate and recognise the work of these very important members of the community, General Manager Ditte Kozak is spreading the word.
"We could not deliver our services without our volunteers," she said.
"They're valued members of our organisation, and we just couldn't do it without them."
But, with the need for support increasing, Ms Kozak is on the lookout for more volunteers to join the team.
"It's been gradual. Some people retire from volunteering, so then we have to make sure that we can replace them," she said.
"We've also got growing numbers of clients. All the baby boomers are coming along, so we're really growing. We deliver about 64,000 meals per year, and about 12,000 hours of social support which is taking them out per year. So, that's why we need the extra volunteers."
Ms Kozak is looking to fill a number of roles, and she assures that anyone can do it.
"We need hot meal run volunteers who go into the homes of people and heat up the meal for them," she said.
"We also need social support volunteers to drive buses, and carers who go on the outings with clients as well."
For Ms Shaw, the thing she loves most about volunteering is being able to get out into the community, and help those in need.
"I love it, I find it extremely rewarding," she said.
"The elderly people are so lovely. They're so excited to see us and talk to us for a while. Sometimes, we're the only ones we see from week to week."
It's because of this, and the team around her, that she'd encourage everyone to do the same.
"The team here is extremely professional, and so compassionate in the way they help people," she said.
"I'm very fortunate to be here with them."
For more information about becoming a volunteer, visit nepeanfoodservices.org.au, or email [email protected].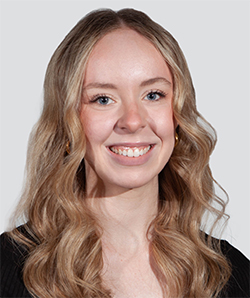 Cassidy Pearce is a news and entertainment journalist with The Western Weekender. A graduate of the University of Technology Sydney, she has previously worked with Good Morning Macarthur and joined the Weekender in 2022.