From next Saturday, the talented team of entertainers from Ruby Productions will be taking to the stage once again, this time in an adaptation of 'Keeping Up Appearances'.
Having aired throughout the early '90s, 'Keeping Up Appearances' has no doubt left an impact on its viewers.
The British sitcom follows Hyacinth Bucket, a woman who feels stuck between her working class family and her upper class aspirations, and attempts to impress rich and successful people to help her climb the social ladder.
Now, her story is being brought to the stage.
Unlike most television to stage adaptations, 'Keeping Up Appearances' doesn't directly take episodes from the show to replicate them in the theatre. Rather, it's based on a made for stage script by Roy Clarke, which sees the show set at the local dramatic society, merging characters familiar from the series, with the backstage drama genre and a smattering of the Art of Course Acting.
A must-see for fans of the show, who should expect to see many of the regular characters front and centre, this one is not to be missed!
Ruby Productions' 'Keeping Up Appearances' will be on at the John Lees Centre on Saturday, September 10 and Saturday, September 17 at 7pm, and on Saturday, September 24 at 2pm and 7pm. Tickets are $30 for adults and $25 concession, or $40 at the door. For more information or to book, visit rubyproductions.com.au.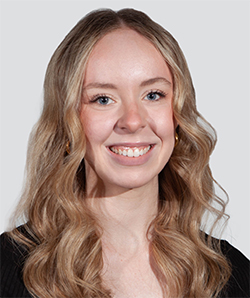 Cassidy Pearce is a news and entertainment journalist with The Western Weekender. A graduate of the University of Technology Sydney, she has previously worked with Good Morning Macarthur and joined the Weekender in 2022.