Having returned to music in May with the single 'Backseat of my Mind', Thelma Plum's long-awaited EP 'Meanjin' is finally out this Friday, August 12, and she's bringing it to the stage for the first time this month at Blue Mountains Theatre.
Despite releasing music since 2012, it wasn't until 2019 when Thelma released her debut album, 'Better in Blak' – a project which earned her six ARIA nominations, and made her the highest ranking Indigenous artist ever in the Triple J Hottest 100, when the single 'Better in Blak' charted at number nine.
"It's always very scary. You make yourself quite vulnerable putting music out there, putting something that you worked so hard on out there for people to hear and judge, so it feels really good when people seem to connect with that in a way. I feel very proud of that," she said.
Coming off the height of the album's success, Thelma continued to work towards the release of her sophomore album. However, COVID had other plans.
"I was in London in March 2020, when COVID had just hit," she said.
"I was working on a record there, I was writing some songs, and then I had to come home. I found out I had COVID when I got home. It was a terrible time.
"A silver lining for me was that I wrote this EP, which I ended up writing here at my house."
A love letter to her hometown of Brisbane, Thelma's EP 'Meanjin' is an entirely new project, created after her work in progress was scrapped.
"It is sonically very different, and I wanted to keep the production quite organic, so it would match the energy of when I wrote these songs," she said.
"I feel like I was very vulnerable in 'Better in Blak', but it's funny, because I'm more vulnerable in this."
The EP also brought on Thelma's return to the stage, having performed alongside Paul Kelly at the Opera House for Vivid Live, and revisited previously postponed tour dates on her 'Making It Up To You' tour.
Now, she's taking the 'Meanjin' EP on tour, with Springwood being her first stop.
"I am so excited to come to the Blue Mountains," she said.
"I've never performed there before, but I've been there many times, and it is stunning. The most beautiful place."
Though the show will be debuting her new work, fans of Thelma's are in for a few surprises as well.
"I'll be playing all of the new stuff, and there's a few older songs that for the last few years I feel like I've kind of moved away from and I haven't been playing them, but I'm going to play them again, so I'm excited," she said.
'The Meanjin Tour' will be on at Blue Mountains Theatre on Thursday, August 25 at 8pm. Tickets start at $58.80. For more information, visit bluemountainstheatre.com.au.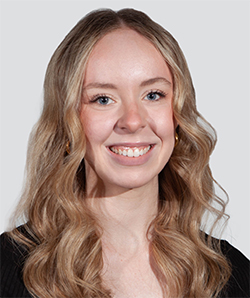 Cassidy Pearce is a news and entertainment journalist with The Western Weekender. A graduate of the University of Technology Sydney, she has previously worked with Good Morning Macarthur and joined the Weekender in 2022.