A teenager has been charged after assaulting and intimidating another person, along with carrying a knife in a public place in Cranebrook.
About 11am on Monday, August 22, police were called to Beacroft Place, Cranebrook after an assault.
Police spoke with a 26-year-old food delivery driver who allegedly attended an address at the location.
When he returned to his vehicle, it is alleged a 14-year-old Cranebrook youth knocked on the man's window.
The man wound the window down, where the youth allegedly asked how the man was, before punching him in the face several times without warning.
It is alleged the youth then stepped backwards and showed the man a knife that was concealed in the front of his pants.
The youth allegedly started to remove the knife, but the man managed to drive off and contact police.
Officers located the 14-year-old as described by the man and arrested him.
He was searched, and they removed a knife from the waistband of his pants.
The teen was charged and will appear in a Children's Court.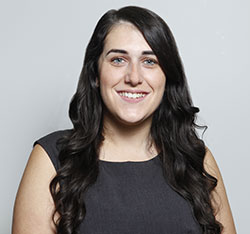 A graduate of Western Sydney University, Emily covers Local, State and Federal politics for the Weekender, as well as crime and general news.