Panthers centre Izack Tago doesn't want to imagine what life would be like at another NRL club right now, pinching himself daily that he's part of a Minor Premiership-winning team in his first full season in the top grade.
Playing in just half a dozen games in his debut year, the 20-year-old St Marys junior is one of only two Panthers to play in every single fixture for the defending Premiers this season, the other being utility Jaeman Salmon.
Not only has Tago featured in all 19 of Penrith's victories in season 2022, he's also contributed to the winning in a huge way with 12 tries and seven try assists.
Speaking with the Weekender, Tago praised his premiership-winning teammates for a beyond memorable regular season.
"People praise me and Tiny (Taylan May) for having good seasons, but it definitely comes from the boys around us," he admitted.
"We came into a premiership-winning team, so we just basically need to do our job and the results will come."
Part of the successful Panthers Juniors system since he was a teenager, Tago burst onto the scene last season after strong showings in the NSW Cup competition. In June, he re-signed with the club until the end of 2025, shunning interest from several keen rivals.
"I don't think too much about what it would be like at other clubs, but I'm definitely grateful to have a home at the Penrith Panthers," Tago said.
"Even though I've never played anywhere else, I feel how strong the culture is, and all the boys that come here from other clubs say that as well. It's definitely a pretty special place to be."
The Panthers wrapped up their fourth Minor Premiership in their history last Thursday night when they clawed their way back to defeat South Sydney 26-22 at Accor Stadium.
Tago said the Grand Final re-match was high in intensity and one of the "fastest" games he's played in for a while.
Despite being down late in the game, Penrith managed to stay calm under pressure to get the job done.
"Sully (Sean O'Sullivan) and Salmon definitely stepped up in that game but Api and Yeoy led us around the field pretty well too. I remember after one of the Souths tries they brought us in and basically helped us reset," Tago said.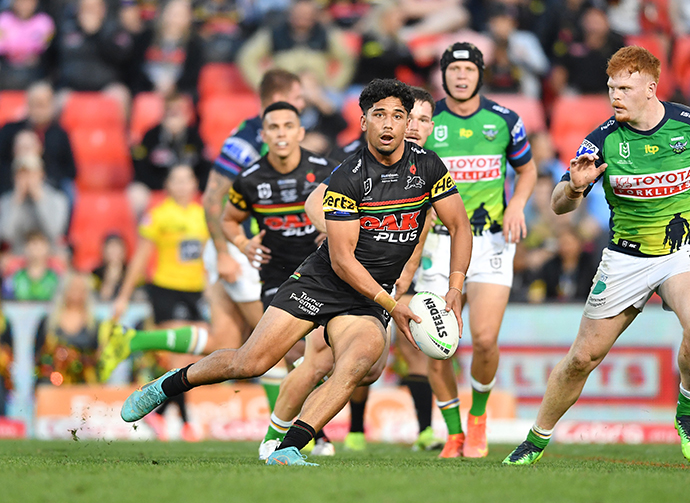 "We were in the game for 70 minutes and we knew we could do it; we knew we could get over again. It just came down to execution and we ended up doing that."
Penrith will be presented the J.J. Giltinan Shield for first past the post following this Friday night's clash with the New Zealand Warriors at BlueBet Stadium.
Tago said it will be a special moment for the fans and players.
"Our home crowd have been a big part of our winning this year and to have them be a part of that Minor Premiership celebration is going to be special," he said.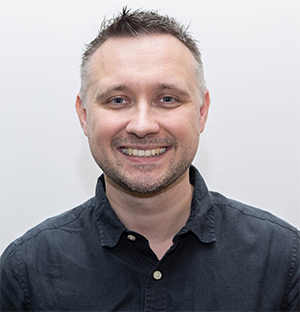 Nathan Taylor is the Weekender's Deputy Editor and Senior Sports Writer. He also compiles the weekly Chatter on the Box TV column. Nathan is an award-winning journalist, who has worked at the Weekender for a decade.