The Penrith Paceway has no intention of keeping the 177-year-old Penrith Showground on Station Street regardless of whether or not a stadium goes ahead on the site, Penrith MP Stuart Ayres says.
Delivering an emotion-charged Private Members' Statement in Parliament yesterday, Mr Ayres said the community needed to be aware that the Penrith Paceway does not plan to stay at the Station Street site regardless of the stadium outcome.
Infrastructure NSW is currently negotiating with the Paceway to purchase the land so a new state-of-the-art stadium can be built on the land. The existing BlueBet Stadium would eventually be decommissioned with the land to remain a public facility.
"The intention of these negotiations is to allow the Paceway operations to continue in the Penrith LGA on a new site," Mr Ayres said.
"This is not an eviction without a plan.
"It is important that this House and the Penrith community knows that it is the clear intention of the Penrith Paceway operators to relocate regardless of the stadium being built.
"The Paceway operators are in a secretive and exclusive partnership to develop the site with as many as 3000 apartments. It includes 34 towers ranging from two to 22 storeys. Most of these 34 towers are above 12 storeys.
"This is the dictionary definition of over-development. To be clear the Paceway operators have zero intention of keeping the showground or the harness racing on this site."
Mr Ayres said the Paceway plans to "carpet bomb" the site with thousands of apartments.
He urged the Paceway management to "walk away" from their "secret development partner" if they did not want apartments on the site.
"Be up front with the people of Penrith and be up front with your members," he said.
"This is a clear choice now. A choice between the best option stadium with a relocated harness track or a sub-optimal stadium on the existing site and massive over-development of the existing Paceway."
The Penrith Paceway has been contacted for comment.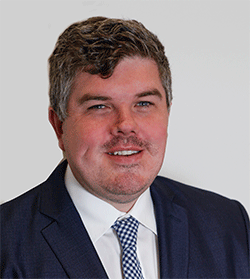 Troy Dodds is the Weekender's Managing Editor and Breaking News Reporter. He has more than 20 years experience as a journalist, working with some of Australia's leading media organisations. In 2023, he was named Editor of the Year at the Mumbrella Publish Awards.