With the cost-of-living quickly rising, many Penrith locals are finding themselves having to ask for help, leaning on local organisations and support systems.
Barnardos Penrith Children's Family Centre has received a 400 per cent increase in requests for food support since February.
Centre Manager Jodi Owen said that it comes down to a combination of factors.
"We're receiving larger requests post-COVID, because a lot of those financial assistance packages have stopped – so the COVID relief funds and things like that," she said.
"The cost-of-living for families has gone up significantly. Things like fuel, electricity, gas, water, groceries, they're contributing largely to people needing support.
"And, I think lastly, a lot of families or individuals post-COVID, they may have lost their jobs during COVID and now have regained employment, but are not working as many hours, so they're not receiving the pay that they used to."
Ms Owen notes that many of the individuals who have reached out in this time are people who have never requested support previously. This includes working individuals, the elderly, and people who have become homeless.
"We're seeing a cohort of people not traditionally needing any sort of support or approaching any services in the past who are becoming homeless," she said.
"People who have great tenancy histories, pay their rent on time, now landlords are wanting their properties back to live in their properties because of financial pressures. We're seeing a lot of families who are actually homeless at the moment needing support with that."
For those in need of assistance, Barnardos also offers financial counselling, mental health support, therapeutic groups, parenting education and vacation care.
Though Ms Owen admits that the increase in demand has been tough to manage, she continues to encourage members of the community to obtain help when it's needed, even if it means being connected with alternative services and supports.
"I think there's a lot of shame in the community to reach out to services like Barnardos for support. I think with that comes pride that most people are able to manage that and have been able to manage their finances really well pre-COVID, now post-COVID, there's that sense of, I'm unable to now support my family," she said.
"It's really important that we're just saying and letting anyone that walks through the door know that it's OK, we're here to support you at this point in time, and we can support you until you really don't need us anymore."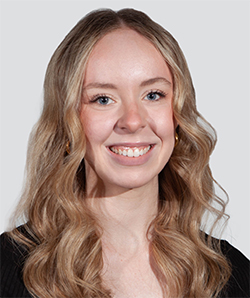 Cassidy Pearce is a news and entertainment journalist with The Western Weekender. A graduate of the University of Technology Sydney, she has previously worked with Good Morning Macarthur and joined the Weekender in 2022.