A Magistrate has labelled the actions of rising Penrith Panthers star Taylan May at a Queensland pub last year as "cowardly" and "reprehensible".
Mr May had pleaded not guilty to 'assault occasioning bodily harm' over the incident last October, which happened in the days after Penrith won the 2021 Grand Final.
21-year-old Mr May was at the Duporth Tavern in Maroochydore with several team mates when he pulled an 18-year-old man to the ground by the collar of his shirt. The man hit his head on the ground and suffered a sprained neck muscle.
The court heard the man had been approaching the players throughout the night, asking for photos and videos.
A security guard from the venue confirmed he had given the man a warning about not approaching the players after his behaviour was reported earlier.
Mr May did not dispute his actions on the night but argued they were provoked due to the man's behaviour during the evening.
The incident that resulted in the assault charge came after the complainant and Penrith co-captain Nathan Cleary became involved in a heated discussion.
On Wednesday, Mr May was found guilty and fined $1000. He was also ordered to pay $1000 in compensation to the victim. No conviction was recorded.
The Panthers and the National Rugby League (NRL) had been aware of the incident and Mr May had not been subjected to any suspension.
On Wednesday, the club issued a short statement.
"Penrith Panthers player Taylan May attended Maroochydore Magistrates Court today after Queensland Police charged him with assault occasioning bodily harm for an incident in October 2021," the statement said.
"The 21-year-old received a small monetary fine, while no conviction was recorded.
"Panthers worked closely with the NRL Integrity Unit throughout the duration of the legal process, and the club will continue to do so.
"The club will make no further comment on the matter at this time."
It was unknown at the time of going to print on Wednesday if the NRL would impose a penalty on Mr May now that a guilty verdict has been delivered.
Previously, the Integrity Unit had been comfortable to allow the process to play out.
Mr May was not named in Penrith's team to play North Queensland this Saturday night but is scheduled to return for the Finals next weekend.
He is also likely to take part in the World Cup in October and November.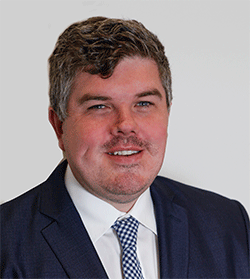 Troy Dodds is the Weekender's Managing Editor and Breaking News Reporter. He has more than 20 years experience as a journalist, working with some of Australia's leading media organisations. In 2023, he was named Editor of the Year at the Mumbrella Publish Awards.