Penrith have been presented with the J.J. Giltinan Shield in front of their home fans, as a Finals showdown with either Parramatta or Melbourne looms.
NRL CEO Andrew Abdo presented the Panthers with the Shield after last night's 46-12 thrashing of the Warriors at BlueBet Stadium.
It represents Penrith's fourth Minor Premiership and is just the second time the Shield has been presented in front of home fans at BlueBet Stadium.
The Panthers play North Queensland in the final round of the regular season next weekend but most of the focus is now turning to the opening weekend of the Finals.
Melbourne's loss to the Roosters last night means Thursday night's clash between the Storm and the Eels will see the winner finish in the top four.
While it's mathematically possible for Penrith to play the Cowboys or Sharks in week one of the Finals, a far more likely scenario is the Panthers will host either the Eels or Storm.
It is most likely that the week one Finals showdown will be played on Friday, September 9 to open the Finals.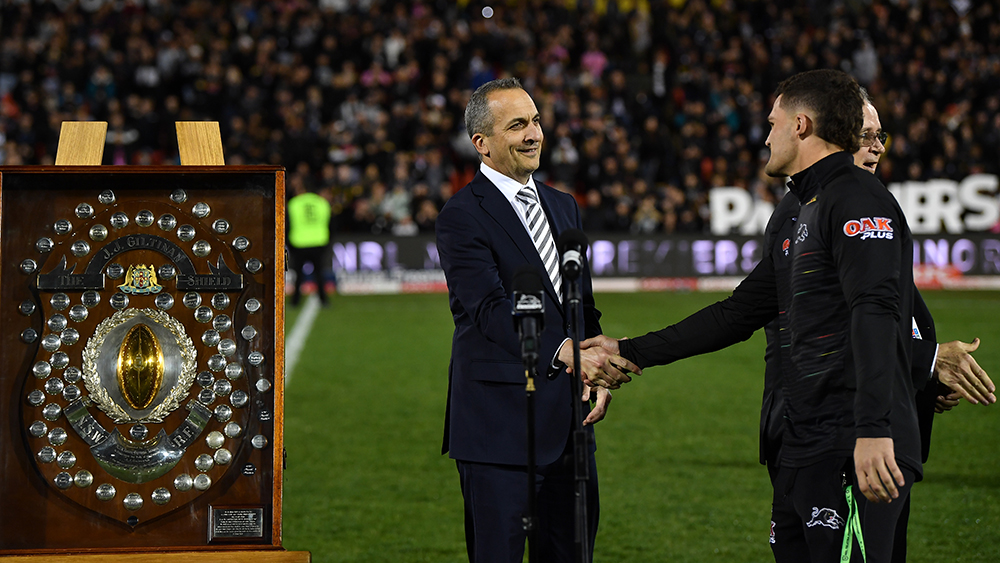 A Battle of the West between Penrith and Parramatta would be the hottest ticket in town and would be sold out in record time. There is no chance the match will be moved to a bigger venue.
Panthers coach Ivan Cleary will likely prepare for the Finals by resting a host of players against the Cowboys in the final round.
"I've got a few plans but we'll just see how everyone pulls up… we'll review this game and make a decision early next week," Cleary said post-game last night.
"We've been in a good position for a while… we'll sleep on it, we'll see how they all pull up and we'll work out what we're going to do.
"I've never been one necessarily to rest people but every situation is different and every year is different," he said.
"There's so many factors that go into it."
Penrith will charter a private plane to and from Townsville to ensure the squad can get back to Sydney as quickly as possible after next Saturday's game to prepare for the Finals.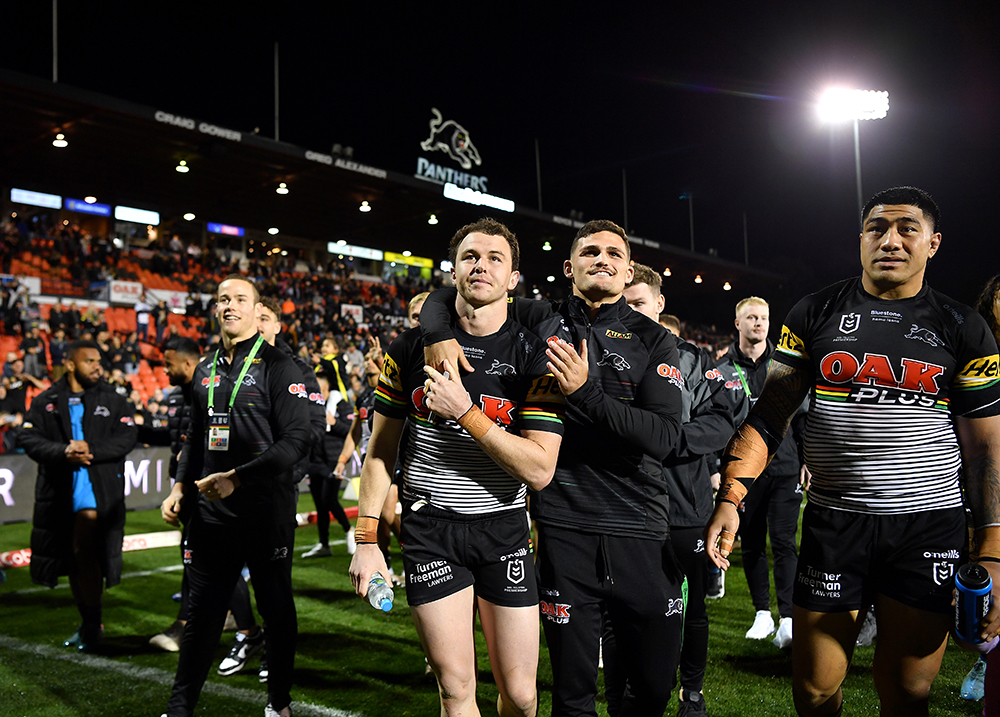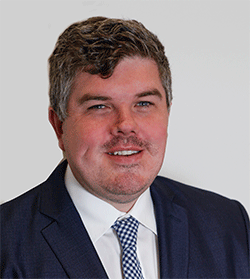 Troy Dodds is the Weekender's Managing Editor and Breaking News Reporter. He has more than 20 years experience as a journalist, working with some of Australia's leading media organisations. In 2023, he was named Editor of the Year at the Mumbrella Publish Awards.