Holding the Federal Government accountable and listening to the needs of business owners will be key pillars as the Liberal Party tries to rebuild over the next term.
Opposition Leader Peter Dutton started the process by holding a roundtable discussion with local business owners at the Manufactor site on Castlereagh Road, Penrith today.
The former Crane Enfield Site is being redeveloped into a food and beverage manufacturing hub, including companies such as Brisket Boys, Harvest B and Drink West.
Mr Dutton spoke exclusively to the Weekender with Lindsay MP Melissa McIntosh, saying that the project is a great opportunity for the area.
"There is an incredible vibe on this site… 12 hectares is a sizeable location and will mean thousands of local jobs in the end, which is why Melissa [McIntosh] is so passionate about making it a success," Mr Dutton said.
"A lot of the business owners we spoke to were younger people and a lot of people have made significant investments. The other wonderful thing here is the prospect of exports but not just for the domestic market."
Rejecting an invitation to attend a national jobs summit next month, Mr Dutton said getting out on the ground was a more "efficient" way to hear industry concerns.
"Being able to sit down in someone's workplace in an environment where they are comfortable means they speak more frankly about the issues around the labour market, issues around retention of staff, the cost of transport and shipping," he said.
"Sitting in a room with the union bosses that are running the Labor Party at the moment is not a productive use of time."
Mr Dutton said he has different priorities to Prime Minister Anthony Albanese, who did not visit Lindsay during his election campaign or after being appointed.
"I think they [ALP] take western Sydney for granted and I think they obviously have higher priorities, which is a shame for the local residents," he said.
"There are a lot of issues that need attention, and that the government needs to be aware of, and of course won't be aware if Mr Albanese has a no go when it comes to western Sydney."
With Lindsay bucking the trend and remaining a Liberal held seat, Ms McIntosh said she will continue to advocate for the needs of the electorate.
"It has always been community first for me and that hasn't changed," she said.
"We might be in opposition but, like Peter [Dutton] said, it is so important to go to Canberra and fight for what your community needs.
"I've always believed that Penrith and this area is going to be at the very centre of the new era in manufacturing in our country and going around today and seeing the investment made by local people into manufacturing is really exciting."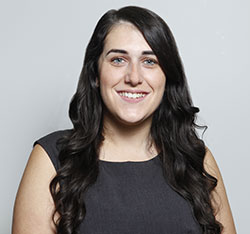 A graduate of Western Sydney University, Emily covers Local, State and Federal politics for the Weekender, as well as crime and general news.