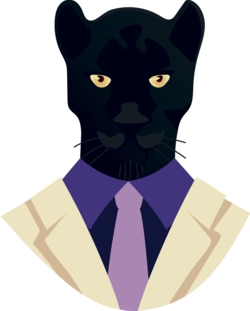 Merv locked in
Penrith has scheduled the Merv Cartwright Medal for Monday, September 12. Scheduling the annual presentation night was tough this year given Penrith's looming Finals campaign and the Rugby League World Cup, which will see plenty of Panthers players overseas soon after the Grand Final.
September 12 falls just after the opening weekend of the Finals and if all goes to plan, it'll coincide with a week off for the players should they win their opening Finals game.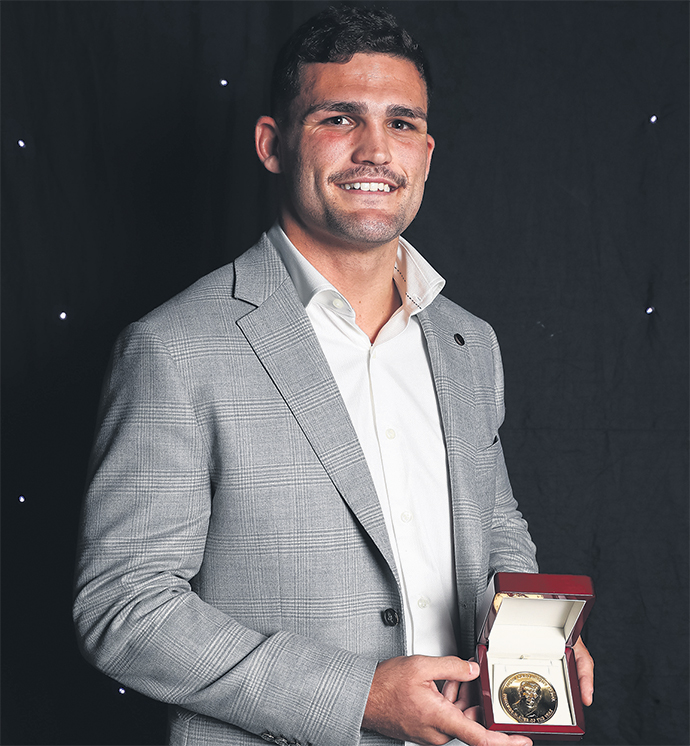 Big meeting looms
Panthers CEO Brian Fletcher is scheduled to meet with Infrastructure NSW on Tuesday, where an update on the Penrith Stadium re-build will be provided.
It's at this meeting where the Panthers will hopefully be able to put any doubts to bed over the stadium and in particular its location.
Fish suspended
Penrith opted not to contest a Grade 3 Careless High Tackle charge levelled at prop James Fisher-Harris, tempting as it may have been. There was some confidence that a downgrade was possible, but it was deemed not worth the risk of an extra week out. Fish will return against the Warriors on August 26.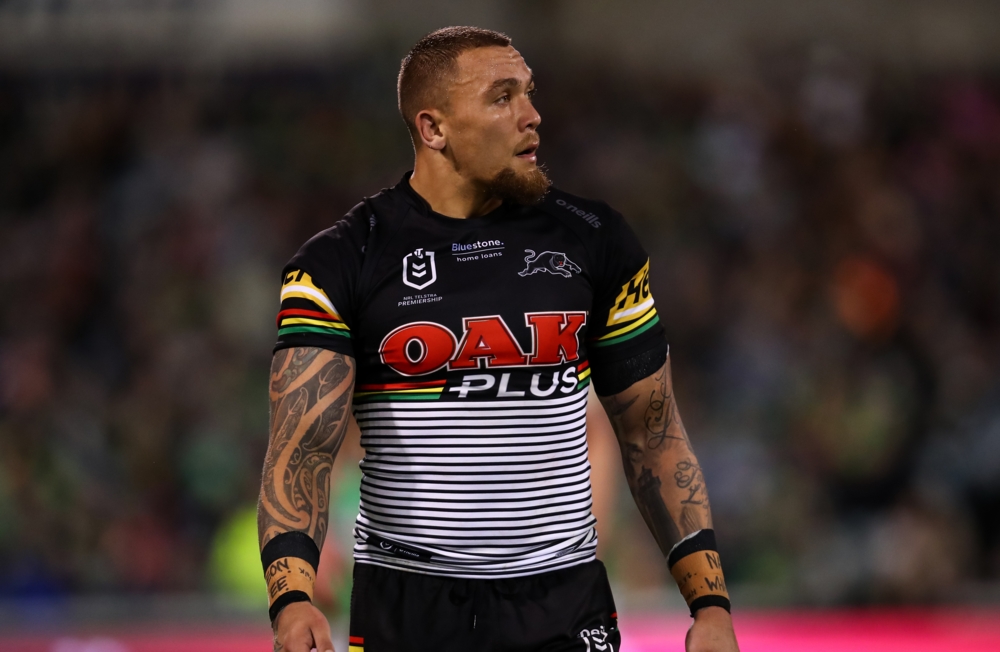 MG takes on Kent
Panthers legend Mark Geyer is absolutely fuming over News Corp writer Paul Kent's bizarre move to bring Geyer's family into the Ricky Stuart saga.
Fumbling his way through an odd defence of his good mate Stuart in The Daily Telegraph, Kent quoted comments made by Geyer in relation to Stuart and then said: "This is also the same Geyer who was involved in suing a social influencer for mistakenly identifying his daughter as the victim in a sex video. Given that, it might be fair to assume he knows how emotions roll when family is involved."
Not surprisingly, MG blew up at the comparison.
"All of a sudden you bring my family into it? How dare you!" Geyer said on Triple M.
"This has got nothing to do with my daughter. This has got nothing to do with her but you brought her into it, and because of that I am livid. I am livid with you."
Kent unsuccessfully tried to contact Geyer on Tuesday, before he doubled down on 'NRL 360' on Tuesday night. Fox Sports later deleted a video it posted of Kent discussing the Geyer issue.
The pair were due to speak on Wednesday but it's unlikely Geyer will have much time for Kent, who could soon be hosting Ricky Stuart fan club meetings in an unused phone box.
Backing their mate
Not surprisingly, Jaeman Salmon's teammates have rallied around him in the wake of Ricky Stuart's comments. And some of them were happy to go public with it – Mitch Kenny posted a baby crying in the background of a photo of Stuart on his Instagram, while Matt Eisenhuth said it was the "pot calling the kettle black".
The @NRL has taken the unprecedented step of suspending coach Ricky Stuart for a stunning verbal attack on Penrith's Jaeman Salmon. The @RaidersCanberra coach was hit with a one week ban and a $25,000 fine for calling Salmon "a weak gutted dog." https://t.co/rXp8hNt0U2 #7NEWS pic.twitter.com/j73XzGuN5Q

— 7NEWS Sydney (@7NewsSydney) August 9, 2022
Early start to season
The Panthers face a interesting pre-season ahead as they juggle a host of players taking part in the World Cup after what's expected to be a Finals campaign that heads deep into September, and hopefully early October.
Penrith is also aware of an NRL plan to potentially start the season earlier next year, on the first weekend of March. Head office is currently working through a variety of options to cater for State Of Origin returning to three Wednesday night timeslots, and the inclusion of the Dolphins in the competition for the first time.
Signage blooper
We love the new signage that depicts the 1991, 2003 and 2021 Premiership-winning sides as you walk from the multi-deck car park into the Leagues Club.
But eagle-eyed Panthers fans have noticed a slight error – the 1991 picture says 'ARL Premiers'. At that time, the NSWRL was still in action and the ARL branding did not begin until 1995.
In better news, there's plenty of room for a 2022 'NRL Premiers' artwork to go up.
Shirts off
I can reveal there will be no traditional Panthers Finals t-shirt made available this year. However, I'm told the merchandise team are working on something special to commemorate Penrith's third straight Finals appearance.
Friday feels fine
Should Penrith win the Minor Premiership as expected, their opening Finals game is likely to be on Friday, September 9 – unless their opponents happen to be Cronulla.
The NRL would be unlikely to force the Sharks to back-up from a Sunday afternoon game in Round 25 to play on the Friday night.
But should Penrith face any other opponent, you can almost lock in a Friday night blockbuster at the foot of the Mountains.
Spotted
Panthers legend Royce Simmons at BlueBet Stadium practicing his goal kicking ahead of a special promotion taking place at half-time of the Panthers v Storm match on Thursday night. It was amazing to see Royce out there turning back the clock.