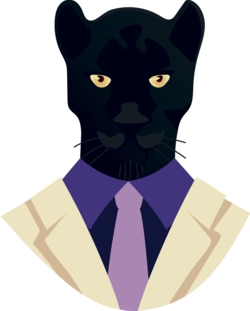 Ciraldo's call a no-brainer
Cameron Ciraldo would have been mad not to accept the eye-watering five-year deal offered to him at Canterbury, even though he was at long odds to join the club only a few months ago.
It is an extraordinary contract for a rookie coach but extraordinary deals are what Phil Gould does best.
The long-running Ciraldo saga was finally concluded this week when Ivan Cleary's assistant officially signed with the club, after the Canterbury Board approved the deal on Sunday morning.
There's certainly no hard feelings between the Panthers and Ciraldo and this was always seen as an inevitable result.
"Although we're saddened to see Cameron depart the club at the end of the season, we're thrilled to see him progress to the next chapter of his NRL coaching career," said Panthers CEO Matt Cameron.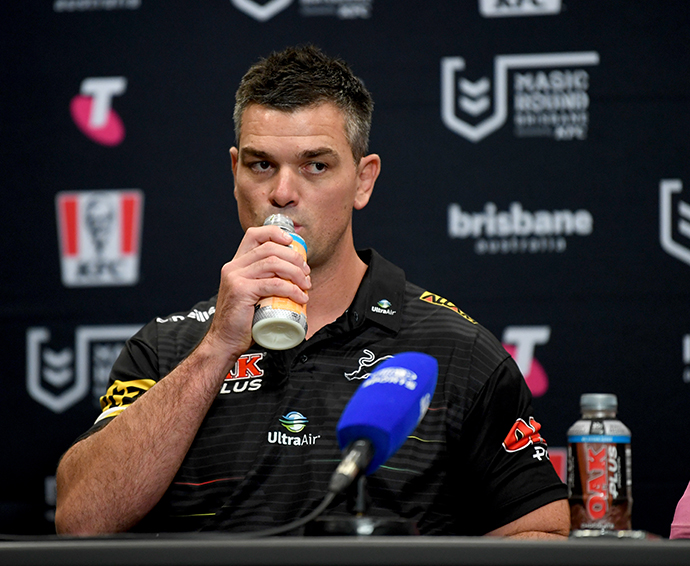 Coaching clean-out
The departures of Ciraldo and Andrew Webster to the Bulldogs and Warriors respectively will mean Ivan Cleary goes into the 2023 season with a new-look coaching staff.
There's a general feeling around the club that this is a good thing – it'll ensure freshness amongst the group, and the ongoing distraction of Ciraldo's future wont be an issue.
Peter Wallace is considered an obvious choice to fill one of the vacant assistant spots next year, but I'm told the club is likely to look outside of the current Panthers system for at least one of the two vacant positions.
May gets court date
Taylan May will now front court to defend assault charges earlier than expected. He'll head to Queensland on August 29 to answer the charges, which relate to an incident at the Duporth Tavern in Maroochydore on October 8 last year.
May was to defend the allegations against him in October, but due to likely World Cup commitments had asked for a court date later in the year. Magistrate Rod Madsen instead suggested an earlier date, which means the matter will likely be resolved prior to the Finals.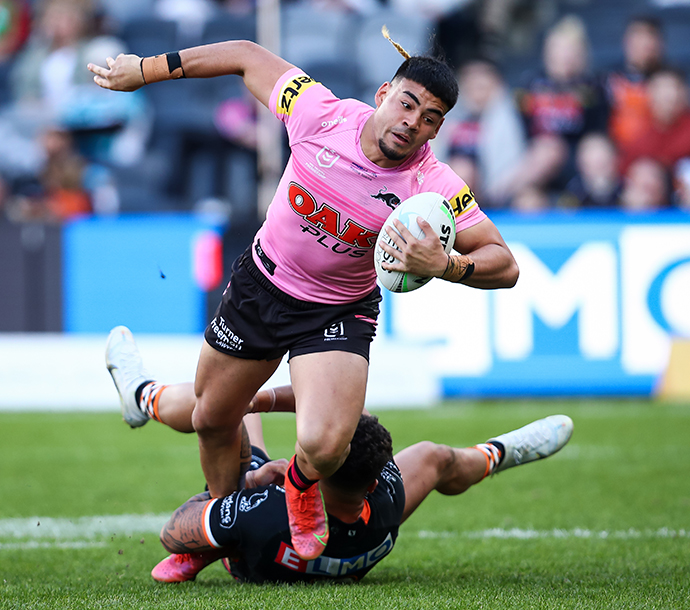 Fish makes right calls
With Ray Warren having retired from the Channel Nine commentary box, could Panthers enforcer James Fisher-Harris be angling for a new career?
I'm told the suspended prop was essentially commentating the game against Melbourne from his seats in the Chairman's Lounge last Thursday night. Clearly he doesn't make a very good spectator, but I'm told his commentary skills and analysis were superb.
Sharing concern
It was interesting to note that around a dozen Panthers players shared an Instagram post last week which detailed frustrations the Rugby League Player's Association (RLPA) has with the current NRL management.
Crichton's clouded future
The Panthers are unlikely to secure a new deal with centre Stephen Crichton prior to November 1, which means the 21-year-old will likely test his market value for 2024 and beyond.
Crichton is signed with Penrith for next season but free to talk to other clubs in November. His desire to eventually play fullback is likely to be a determining factor in his long-term decisions.
While Cameron Ciraldo joining the Bulldogs potentially plays a minor role in Crichton's future, he was always set to test the market. Penrith won't pay overs and certainly won't shell out fullback money on a long-term deal.
Brian's big day
Brian To'o's very public proposal was one of the highlights of the 2021 NRL Grand Final, but now the focus has shifted to the big day itself. To'o smartly is avoiding sharing too many opinions about the planning, leaving that to his partner Moesha.
"It's been pretty hectic hey. She's been onto the wedding planning so far and I'm trying to stay out of it because I don't want to get caught in the crossfire. She definitely handling it well and we're both excited and I can't wait for the big day to come through," he said.
When asked when the wedding would be, he said: "I don't want to get too involved in case I say the wrong thing and get myself in trouble."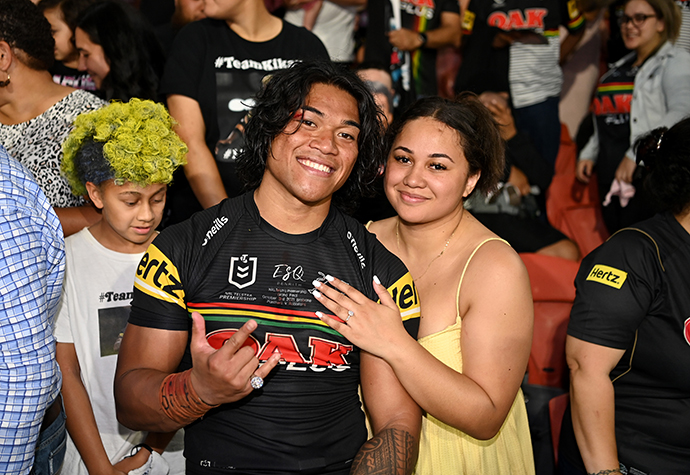 Luai's early return
Jarome Luai is every chance of making a return from a knee injury against the Cowboys in Round 25 – if the Panthers choose to risk him. The 25-year-old is likely to be cleared to play in Townsville, with Ivan Cleary set to be left with a choice between giving him some extra game time or an additional week of recovery.
Stadium stoush
I'm told a number of NRL journos got into a heated debate about the new Penrith Stadium on Tuesday while in town for a media opportunity.
Spotted
Melbourne's Cooper Johns catching up with his uncle and Channel Nine commentator Andrew Johns at BlueBet Stadium last Thursday night.
Spill the tea
I'm not very good at keeping secrets, but I do protect my sources. Heard some gossip? Got some Panthers news? Email me at [email protected].