Jamison Road will be getting a new set of traffic lights as part of an upgrade to create a new access point into the Penrith Panthers Precinct.
The work that will include widening Jamison Road from Mulgoa Road to beyond Harris Street in Jamisontown is set to kick off next week.
Head of Property at Panthers Group, Matthew Leavey told the Weekender that the project should begin on Tuesday, August 16.
"There will be traffic signals so a set of traffic lights at the Jamison Road and Harris Street intersection and coming from Mulgoa Road there will be a 30-metre-long right-hand turn bay up to that so you can get into the precinct just west of The Royce," Mr Leavey said.
"There will also be a 15-metre-long right turn bay into Harris Street if you were coming from the river along Jamison Road towards Mulgoa Road."
Constructing a link road joining Jamison Road to Panthers is seen as necessary as the precinct grows with work on the new Western Sydney Community and Conference Centre (WSCCC) well underway.
"When you come into the new link road you will continue to drive north along the western side of The Royce and there will be a roundabout where you can turn left to the Panthers Academy, right to go to The Royce or straight through behind the Mercure Hotel," he said.
"The link road was a condition of Council as we develop the precinct and WSCCC. The idea is to take some burden of traffic off Mulgoa Road before it is widened and create an additional exit and entry which will be good, particularly on game days and when we have big events. This entrance was designed when the WSCCC was originally going to be built on the football field behind the Mercure, but it will still ease congestion as we have increased vehicles coming in."
Civil construction company JK Williams, which has been in the Penrith area for over 60 years, has been selected to complete the work.
"We went through a tender process and an independent company we used for that recommended JK Williams, which we are happy with," Mr Leavey said.
"They are a local company that did a bit of work with us in the past and always looked after our interest and have been a good partner to the club for a long time, so we are excited to have them back on."
The new infrastructure is expected to be completed by April 2023, with some minor traffic disruptions expected.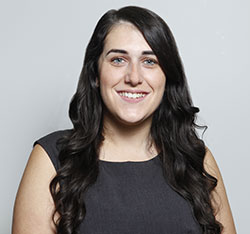 A graduate of Western Sydney University, Emily covers Local, State and Federal politics for the Weekender, as well as crime and general news.