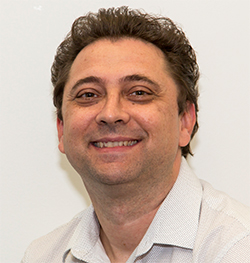 Jarome Luai was a first grade player long before he made his debut for Panthers in the top grade in Round 4 of the 2018 season.
He had the confidence, swagger and fancy footwork when he played for Penrith's NYC team from 2015-2017.
Jarome probably could have played first grade at another club sooner but his loyalty to the club which gave him an opportunity was strong. How strong? Let me tell you a little story.
It was during a lower grades game at Penrith Stadium in 2017, when I met the man behind the man. I arrived at my seat in the western grandstand to watch the Panthers NYC side when I noticed a man sitting in my seat. He was a big strong man, so I asked politely; "Excuse me sir I think you're sitting in my seat."
He looked at his ticket, I looked at mine and he smiled before saying; "It is too, you can sit on my lap if you like," then he laughed and moved a seat to the left. "Only kidding brother," he added.
"Are you a Penrith supporter?" I asked trying to make small talk.
"Actually, I'm a Dragons supporter," he answered. "I'm here to watch my son play."
"Great, who's your son?" I asked.
"Jarome Luai," answered his father Martin Luai.
"Really? He's an excellent player," I added.
"He's a first grader for sure."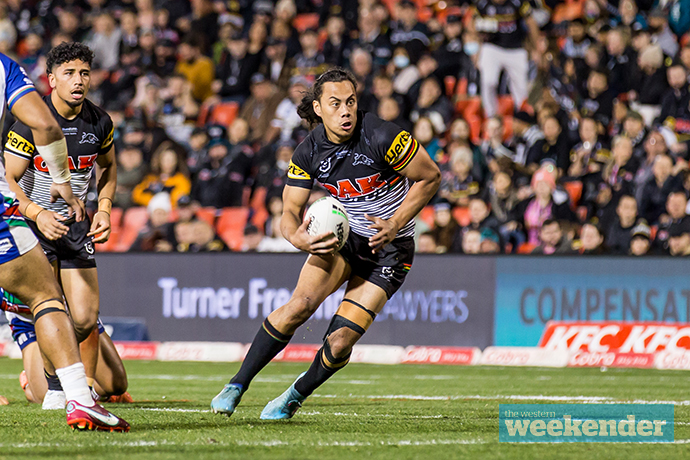 You could tell instantly the pride in Martin's eyes, they lit up as he smiled. For the next hour or so, I peppered poor Martin with as many questions as I could.
I found out that if it was up to him, Jarome would have played for the Dragons, but he accepted that his son had been given an opportunity by Penrith and he didn't think he could sway him towards playing for the 'Red V' once his current contract expired.
Martin told me a lot of things that day and while I can't remember it all, I remember how proud he was. You could see it in his eyes.
You can see that same pride whenever Jarome steps out onto the field to play for the Panthers.
You can see it in his eyes.
I can't see Jarome ever playing for anyone else.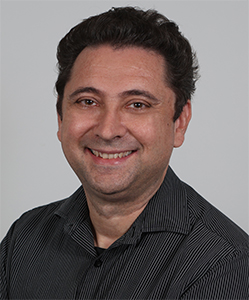 Peter Lang is an experienced sports writer, who has been covering rugby league for several decades.