The City of Lake Macquarie is like a crown with beautiful gems spread along the expansive coast making it the perfect holiday destination no matter the time of the year.
My fiancé and I discovered there is more than meets the eye to one of the largest saltwater lakes in Australia when we recently visited for a long weekend.
While some might think that accommodation doesn't matter if you are out and about, the Drift Beach House we stayed at certainly set the whole tone for our whole trip, plus it made for great Instagram photos.
This brand new stylish Airbnb at Blacksmiths was cozy with its coastal, high quality touches and the perfect place to unwind after a busy day or even the short stroll to the nearby beach or shops. Book it here: www.bit.ly/3CaP7oF.
After making the 1.5 hour drive up from Penrith, an early dinner was on my mind, so we headed out to Crusoe's on the Lake in Belmont on Friday night.
With waterfront views of the Lake Macquarie Yacht Club, the bistro was bustling with customers enjoying themselves and when we received our delicious fresh meals by the friendly and attentive staff we realised why.
Fresh from a good night's sleep we enjoyed a lazy Saturday lunch at Caves Coastal Bar and Bungalows, sharing arancini, pizza and chicken wings.
You could sit in the beer garden by the seaside all day but we decided to walk along Caves Beach at low tide to explore the network of sea caves which was a unique experience.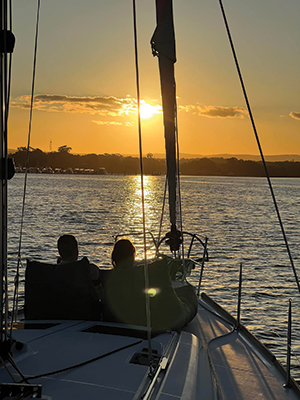 Ready to get onto the water, the amazing opportunity came to set sail on a 48-foot yacht for a two-hour twilight cruise from Trinity Point.
Owners of Sail Lake Macquarie, Roy and Maxine have so much passion for serving their guests and go above and beyond for you.
The serenity of the lake, combined with a few glasses of wine, a grazing board and a stunning sunset made it a highlight of the whole weekend that I would highly recommend.
Another day and another location found us at Common Circus for breakfast, which seemed to be the go-to spot for coffee lovers.
After perusing the cute shop within the café, we took our orders takeaway and considered a dip in the Belmont Baths, but decided for a walk down some jetties.
Now, after so much relaxation the thought of a jet boat thrill ride on a Sunday did make me a little nervous if I am honest, but I really was pleasantly surprised. Located at the wharf at Rafferty's Resort, JettBuzz Watersports is run by Simon who is truly a professional at what he does.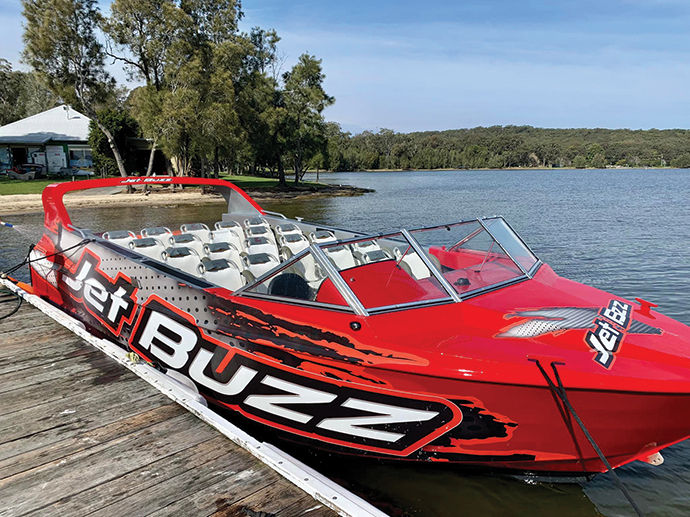 The Ocean Extreme Ride gives you an unbelievable tour of the lake and caves plus the adrenaline rush of spinning and diving into waves in the ocean. Laughs and squeals are guaranteed.
After drying off from all our fun, we wanted to see the lake from a fresh perspective so we ditched the traffic and hopped on board the Lake Mac Ferry.
Our destination for the day was Speers Point, which was filled with families enjoying the winter sunshine in the park.
At the end was the Multi Arts Pavilion which is a cleverly crafted cube which acts as fantastic community and cultural space that has exhibitions, shows and more.
We would have loved to jump on the Beam bikes, which you can easily access through an app, but we had a ferry to catch so enjoyed the captivating water one last time on the trip back.
Whether you are after good food, art, fun for kids or pure relaxation, Lake Macquarie is a retreat that will have you feeling like royalty after a getaway there.
Head to www.visitlakemac.com.au for more information and to book your weekend getaway.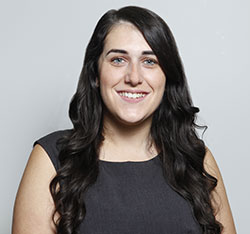 A graduate of Western Sydney University, Emily covers Local, State and Federal politics for the Weekender, as well as crime and general news.