Penrith legend Mark Geyer has launched a scathing attack on News Corp journalist Paul Kent, who brought Geyer's family into the Ricky Stuart saga.
Canberra coach Stuart is facing a suspension and fine after he labelled Penrith half Jaeman Salmon a "weak gutted dog" in the press conference following the Panthers' win over the Raiders on Saturday.
The comments stem from an undisclosed incident involving Salmon and Stuart's family more than a decade ago when Salmon was a child.
Kent is wearing the condemnation of the wider rugby league world today after he launched a defence of Stuart, one of his closest friends, in an article in The Daily Telegraph and on NRL 360 last night.
Kent quoted comments made by Geyer in relation to Stuart and then said: "This is also the same Geyer who was involved in suing a social influencer for mistakenly identifying his daughter as the victim in a sex video. Given that, it might be fair to assume he knows how emotions roll when family is involved."
Geyer was fuming at the bizarre comparison.
"You cannot compare one second… to what's going on with this Ricky Stuart saga," Geyer said on Triple M.
"Don't compare the stories. Ricky Stuart has had 12 years to get this off his chest and he picks the night Penrith kick his arse to come out with it.
"All of a sudden you bring my family into it? How dare you! This has got nothing to do with my daughter. This has got nothing to do with her and because but you brought her into it, and because of that I am livid. I am livid with you."
The NRL continues to investigate the Stuart incident and is expected to hand down its findings today or tomorrow.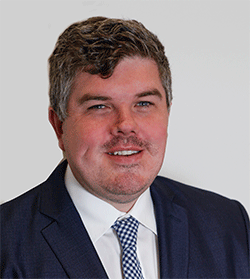 Troy Dodds is the Weekender's Managing Editor and Breaking News Reporter. He has more than 20 years experience as a journalist, working with some of Australia's leading media organisations. In 2023, he was named Editor of the Year at the Mumbrella Publish Awards.