Though the chances of seeing the original Pink Floyd in the flesh are slim, Echoes of Pink Floyd is the next best thing, and they're making their way to the EVAN Theatre in September.
Lead singer Matt Goodluck joined the band eight years ago as a huge fan of the original group.
He said that rather than calling themselves a tribute or cover band, Echoes of Pink Floyd are a concept act, driven by a desire to do the music justice first and foremost.
"It's always a little bit of a tricky distinction between a concept act and a tribute act, and I think the main difference is, we don't try and pass ourselves off as Pink Floyd, we don't dress up and do all that kind of thing," he said.
"But, what we try to do, is try to reproduce the music as closely as possible to the original albums – giving it all the same respect and precision that that music deserves."
The band also aims to take audiences on a visual journey, with video footage and effects used to create a performance reminiscent of the real thing.
"Pink Floyd themselves used a lot of video as part of their main show, and they were always very big on the graphic side of things, from the album covers to the shows, everything about them. It was almost like another aspect to the band," he said.
"So, while we don't quite have the same budget as the original Pink Floyd, we do try to incorporate as many of the visuals as possible. We haven't simply gone and ripped them off of Pink Floyd, we've gone about it the right way and we've had a lot of great custom video work created especially for our show. That relates to the songs that we're performing, and gives the audience something to focus on as well throughout the show, so it's a really important part of what we do."
Matt said that doing Pink Floyd justice has been no easy feat, requiring hours of rehearsal from all members.
"There's so much going on in that music," he said.
"Even though it's not overly bombastic, flashy, virtuoso type playing, there's still a lot of detail in the music, there's lots of things going on under the surface. Even the things like the little sound effects and little voice samples and things like that, we've recreated all of that stuff for the show."
Echoes of Pink Floyd are currently on their 'A Journey Through Time' tour, which will have fans from all eras up from their seats.
"We're taking the audience on a journey with us, covering all the different aspects of Pink Floyd's vast and varied career," he said.
"We're covering all the big hits that you'd know and expect to hear live, some more obscure fan favourites. There's something there for everyone pretty much!"
Echoes of Pink Floyd will be on at the EVAN Theatre on Friday, September 16 at 8pm. Tickets are $75. For more information or to book, visit penrith.panthers.com.au.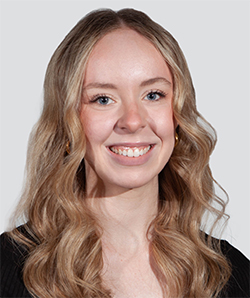 Cassidy Pearce is a news and entertainment journalist with The Western Weekender. A graduate of the University of Technology Sydney, she has previously worked with Good Morning Macarthur and joined the Weekender in 2022.