Jarome Luai's favourite ground in the world is Penrith Stadium.
He loves training there, winning footy games there, and celebrating incredible career achievements with his loved ones there.
So, when he heard that the Panthers would remain at the iconic Mulgoa Road facility for at least another year due to stadium redevelopment delays, it was like sweet, sweet music to his ears.
"I just love playing here, it's my favourite ground," Luai told the Weekender at Penrith Stadium on Monday.
"I was pretty devastated when they initially said we weren't going to be able to play here next year."
If plans regarding the new stadium played out how many expected early on, next week's home semi-final at Penrith Stadium would've been the last game ever at the current venue.
Bulldozers would've rolled in fairly quickly soon after and the Panthers would've played their next two seasons on the road, most likely at Parramatta's CommBank Stadium.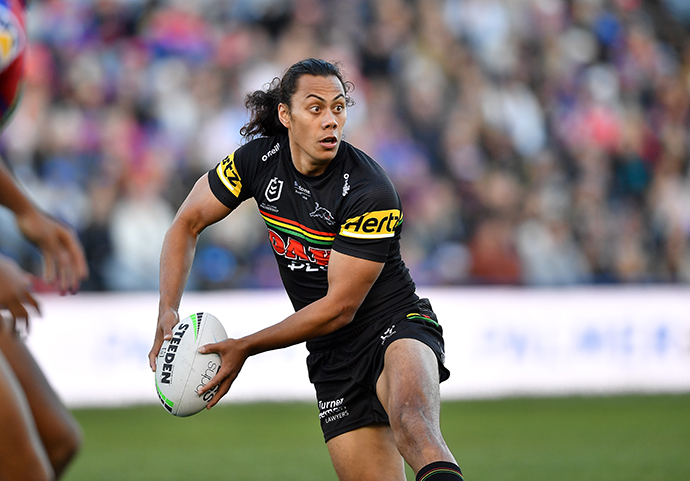 Luai said he fears what life would've been like for the team and their mindset if they would've had to move away for a couple of seasons.
"I think maybe, mentally, it would've changed a lot for next year… this ground means a lot to us," he said.
"Like I said, it's my favourite ground to play at, so you never know, it could have given us a bad start to our season [next year] or something like that… you sort of think ahead.
"The preparation itself would've been different, the captain's run and stuff like that. It definitely would've been a different year, but I think the news about us being able to play here again next year is probably a massive 'up' for us.
"We love the atmosphere, we love the field itself and it helps with our preparation. I'm just grateful we're able to stick it out here for one more year and see what happens."
Penrith Stadium was the scene for one of those incredible career achievements last Friday night when the Panthers were presented with their fourth ever Minor Premiership in front of their adoring fans.
Luai said it was one of the highlights of the year so far getting to celebrate their historic regular season.
"We're a home-grown team and we feel pretty connected to our fans and just this place in general," he said.
"Friday night was pretty special, just to be here and accept that shield in front of our home crowd.
"They were probably more excited than we were, but just to have our kids run out with us and take a photo was pretty awesome."
After a month on the sidelines due to a knee injury, the 25-year-old made his triumphant return to the NRL in Penrith's huge 46-12 win over the New Zealand Warriors.
Luai said after a draining Origin period, his four-week injury was a "blessing in disguise".
"I probably took it as a blessing in disguise because mentally, after Origin, it was a bit exhausting," the five-eighth admitted.
"So I think just to get away from the game a bit and just focus on myself just helped the recovery process. It definitely felt good to be back."
Luai revealed he isn't a good spectator and was determined to do everything in his power to get back on the park in quick time.
"I was a bit itchy after four weeks sitting on the sideline and I'm not a good watcher either, so it probably just all built up," he said.
"The leg is sweet, I'm a bit of a quick healer, I think. Just the mentality around it. If you get injured, not rush it back but do as much as you can to make it better than what it was. That was my mentality around it, and I was pretty eager to return."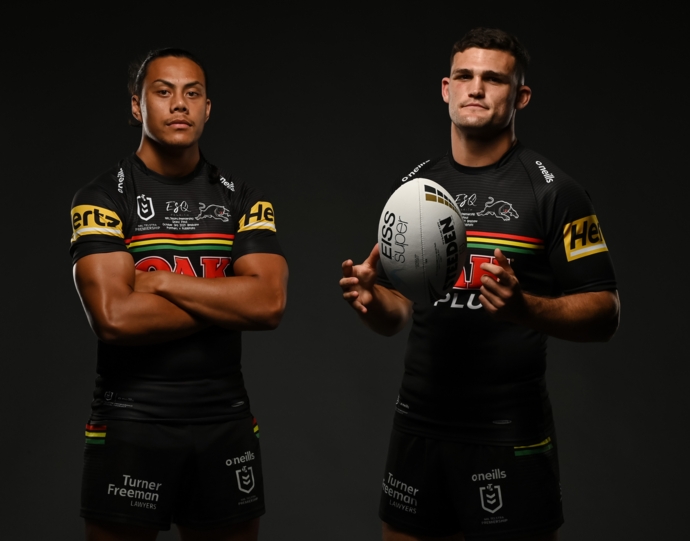 With Luai back fit and firing on the field just in time for Finals footy, attention turns to his halves partner Nathan Cleary who has one match left to serve on his five-game suspension.
Luai said he's never been more "keen" for an upcoming Finals Series, and he can't wait to link up with his halfback again.
"I'm keen, man! I'm feeling really fresh compared to previous years after missing so much footy recently," he said.
"Nath probably had it a lot worse than I did – being fit to play and not being able to play would probably play with you a bit.
"But, I think, he's the same. He's coming back mentally refreshed as well. We just can't wait to take the field together again and do what we do best."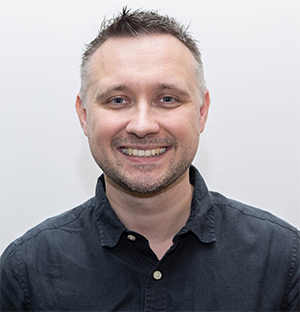 Nathan Taylor is the Weekender's Deputy Editor and Senior Sports Writer. He also compiles the weekly Chatter on the Box TV column. Nathan is an award-winning journalist, who has worked at the Weekender for a decade.