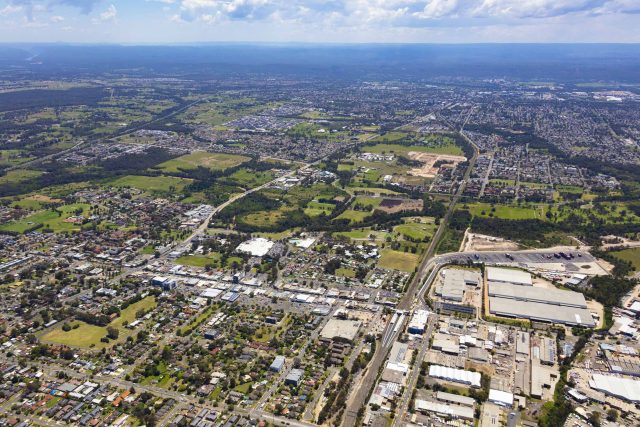 Penrith City Council is giving residents the opportunity to take part in the important community consultation process and highlight what they would like the future of St Marys to look like.
The draft St Marys Town Centre Structure Plan is available to read and provide comment on from now until September 26, after Councillors voted to endorse the public exhibition of the strategic document during the Ordinary Meeting held last week.
Penrith Mayor Tricia Hitchen said the Plan, which has been prepared to guide the growth of St Marys Town Centre over the next 20 years, provides a chance for residents to speak up and help shape the future of St Marys.
"It is time for St Marys to shine and we are asking community members in and around the suburb to read the Plan and provide their feedback, to assist Council as we determine and prioritise what's next for this booming area," Cr Hitchen said.
"Council has always recognised and appreciated the potential of this diverse, close-knit and family-friendly community – we are thrilled that St Marys is set to further develop as a strategic centre in our Local Government Area.
"St Marys will cater for a growing population, be a connected and safe place where people can have fun, enjoy high quality recreational spaces and be part of growing and new employment opportunities. St Marys will soon be a pivotal link in Western Sydney's improved transport network."
The draft St Marys Town Centre Structure Plan is a design-led strategic planning document developed through place-based research, technical studies, and with input from the community and stakeholders gained through Council's Stage 1 community engagement that occurred in February and March 2022.
It is aligned with the State Government's investment in the suburb, which has been identified as a direct future connection to the Western Sydney International (Nancy-Bird Walton) Airport being built at Badgerys Creek. St Marys will form the starting point of the Sydney Metro – Western Sydney Airport rail line, connecting residents to the airport and aerotropolis precinct.
The draft St Marys Town Centre Structure Plan sets a vision and details 10 place outcomes and 26 strategic and spatial directions to enable St Marys to grow as a vibrant, welcoming, sustainable and authentic strategic centre that meets the changing needs of the City. These aspects are identified in the documents and plans that will be on exhibition.
This draft Plan forms part of Council's Places of Penrith strategic framework, which delivers a suite of city-shaping strategies that will establish the vision and strategic directions for our City to create better places for our community.
"The transformation and expansion of St Marys Town Centre is inevitable and exciting – now it's time to ensure plans for this strategic centre build on the rich character and feel of St Marys," Cr Hitchen continued.
"With input from our residents, Council will be in the best possible position to plan for the future accordingly, and we can take another step closer to realising our vision for St Marys."
Residents can read the draft St Marys Town Centre Structure Plan on Council's website and are invited to submit their feedback by 26 September at yoursaypenrith.com.au/stmarys2041.