Though for many cheerleading is something only seen in American teen movies, over the past few years the sport has well and truly made its way to Australia.
Now, it's quickly infiltrating high schools, with Glenmore Park High School's novice team currently on the road to States.
Having grown up doing competitive cheer, PDHPE teacher and volunteer coach, Elisha Batty, along with fellow teacher Lacey Eckel, started the team earlier this year with the hope of getting more students participating in sport, particularly girls, with one in two girls in Australia dropping out of sport after age 15. But, Ms Batty didn't expect the tryouts to be so successful.
"We knew that it would be popular, but we didn't anticipate 50 kids at our tryouts," Ms Batty said.
"It was something different, something that they haven't really done through the primary school and early high school system at all, and something that is quite expensive to do outside of school, so I think that's why we did get the numbers that we got."
The team now has 23 members, one of which is male, making the team the only current co-ed sporting team at Glenmore Park High School.
Despite holding tryouts at the end of term one, training didn't begin until the start of the following term, and the students couldn't be more excited to now be working towards their first competitions.
"Our kids will be competing at their first competition, which is AASCF State on the 11th of September. Then, they'll be competing at AASCF Spring Carnival, and that's in October," she said.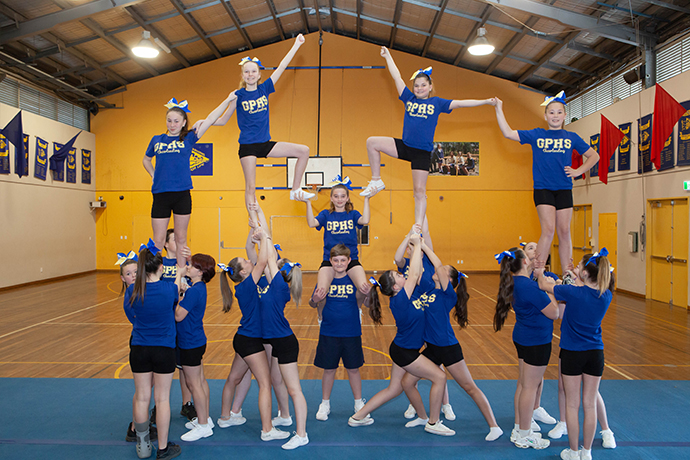 With skills in tumbling, jumps, dance and stunting a necessity for all participating athletes, it's no surprise that the team has been pulling out all the stops, with training adding up to 90 minutes per week, plus an additional 90 which has been taken up by most students.
"The kids train twice a week, and we do an optional tumble class on a Friday afternoon," she said.
Aside from learning a new sport, Ms Batty said that the team has given members the opportunity to bond with and meet other students from the school, particularly after COVID lockdowns hindered their ability to do so.
"We've definitely assisted in creating relationships and bonds between different grades at school through our team," she said.
"Our younger students that are in Year Seven, they might be put in a group with a couple of Year Eights and a Year Nine, so then these students get to actually meet one another."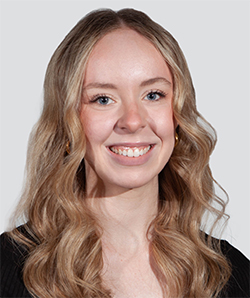 Cassidy Pearce is a news and entertainment journalist with The Western Weekender. A graduate of the University of Technology Sydney, she has previously worked with Good Morning Macarthur and joined the Weekender in 2022.