Dozens of kids from the Penrith Giants Junior AFL Club had the opportunity to mingle with their sporting heroes on Monday evening when members of the GWS Giants squad visited Caddens Oval.
Giants stars Lachie Whitfield, Tom Green, Brent Daniels and Zach Sproule made the trip to the flourishing housing estate, to help run a coaching clinic for the game's next generation of players.
Kids in attendance not only participated in drills and activities conducted by the Giants players, but they were also able to receive autographs, selfies and get to know each player via a fascinating Q&A session.
Penrith Giants President Isaac Darby said the club was excited to run the clinic with GWS players after several years.
"Due to COVID, this is the first time in three years we've been able to hold something like this," he said.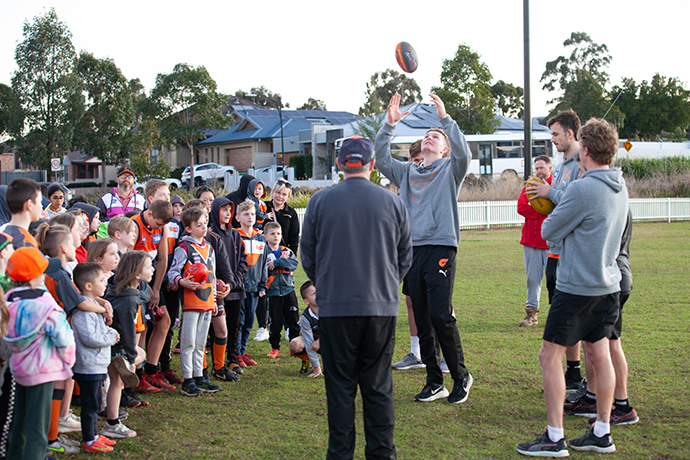 "We just had a couple of different stations set up with kids doing some AFL drills and skills, and a few of the players made their way around the different groups and ran sessions with them. It was followed by a BBQ and question time with the players."
Despite the Penrith region being predominantly 'Panthers territory' due to the recent success of the NRL club, that had little to no effect on the dozens of kids that showed up to meet and learn from their AFL idols on Monday.
"Playing AFL in an NRL dominant area, having these guys come down is massive for these kids," Darby said.
"Not everyone out there would know them, but the kids playing definitely know these guys. To have them here is a big deal."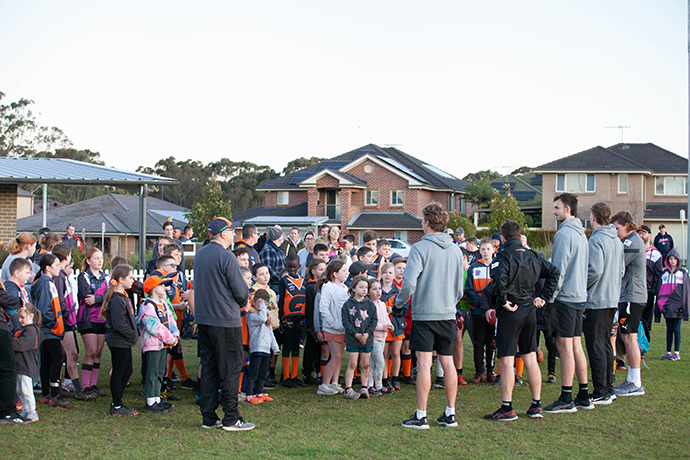 Giants midfielder Tom Green said he was blown away by the number of kids wearing Giants merchandise and chanting their names at the Caddens facility.
"It's really good to see a lot of Orange & Charcoal out here today," he told the Weekender.
"I know a lot is made of the Giants being in western Sydney and it being a massive area of population but not necessarily being AFL fans, so it's really cool to see a lot of Orange & Charcoal out here.
"We love doing this sort of thing because we know it helps in growing the game in western Sydney. It's always a good time."
After a turbulent season, the Giants are currently languishing at the bottom of the AFL ladder. Green said while it's a disappointing year on the field, junior clinics like the one this week put everything into perspective.
"We get caught in our own little world/bubble sometimes and coming down here, seeing little kids get really excited, does bring you back to earth and it's really refreshing," he admitted.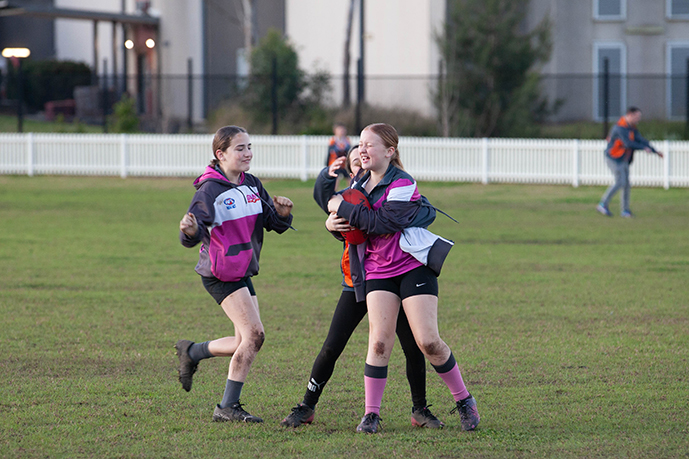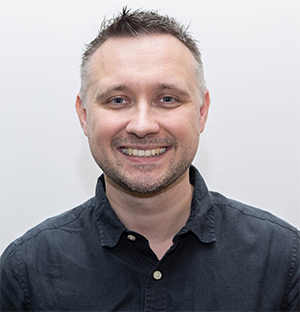 Nathan Taylor is the Weekender's Deputy Editor and Senior Sports Writer. He also compiles the weekly Chatter on the Box TV column. Nathan is an award-winning journalist, who has worked at the Weekender for a decade.