The Nepean River's popularity with boaters has increased in recent years with the waterway packed with locals enjoying the outdoors.
However, with three accidents this year alone including a tragic fatality, an expert warns that safety needs to be a priority for all skippers as the weather warms up.
Owner of Penrith Marine and Maritime Trainer Stuart Johnson has taught close to 10,000 students over 13 years.
An authorised training organisation endorsed by NSW Maritime, Mr Johnson provides courses to allow people to obtain their boat and jet ski licences.
"We take them out on the water for a couple of hours to go through the practical component then we do a theory presentation before a live exam through the maritime system on a computer then they take their paperwork into Service NSW to pay for their licence," Mr Johnson said.
"We teach everything from launching to retrieving the boat, operating it, rules, navigation marks, what to do if you must abandon the boat and recovering from hypothermia. If they don't go through a training organisation like ours then there is a longer process to prove competency."
Training people weekly in addition to selling boats, Penrith Marine has witnessed a significant increase in interest for the recreational activity.
"Maritime registrations for boats were up 30 per cent on the previous year and we sell Mercury Outboard motors which advised us last year that worldwide sales were up 150 per cent," he said.
"The number of boats sold over the past few years has increased because with COVID people have been funnelling their money into 4WDs, camper vans and boats because they couldn't travel overseas."
With a new wave of boaters ready to hit the water this spring and recent flooding, Mr Johnson said safety needs to be front of mind.
"A big thing is to wear a life jacket because about 80 per cent of the navigation marks on the river are being replaced so it can be quite dangerous," he said.
"People need to read the waterways maps, be aware what is in there, where hazards are, try to drive safely and have a little bit of consideration for the others trying to use the water including rowers and paddlers."
Novices are encouraged to practice and gain experience from others in the boating community to ensure everyone enjoys their voyages.
"Doing training through us is great but there is also a wealth of knowledge from people who have boated for years that people can practice with or ask questions," Mr Johnson said.
"There is also a lot more patrols happening down here, so people shouldn't be afraid to talk to the maritime boating service officers as they are very approachable and also very friendly."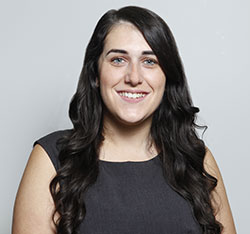 A graduate of Western Sydney University, Emily covers Local, State and Federal politics for the Weekender, as well as crime and general news.