With the unemployment rate falling to a historic 3.4 per cent, staff shortages are stinging businesses more than ever.
Despite being the lowest figure recorded in 48 years, recruitment agencies in Penrith are doing all they can to fill the gaps.
Operations Manager of Complete Recruitment Solutions, Bernard Smith said the labour shortage is simply a result of supply versus demand.
"Throughout 2022 we've seen advertised job vacancies at all-time highs, with job ads in June up 23.3 per cent year-on-year, and 52.4 per cent above June 2019 levels," he said.
"At the same time, we've seen a shrinking labour pool with about half a million fewer temporary migrants in Australia during 2022 this year versus 2019, due to the pandemic."
With hospitality and tourism hit the hardest because of COVID-19, Complete Staff Solutions Penrith Branch Manager, Nicole Pryor said a range of industries are affected.
"Construction has been impacted, manufacturing, retail and a lot of highly skilled industries," she said.
"What we are finding is that industries need to have a bit of leeway in terms of how skilled you need to be and rather find people who can be trained."
Connecting clients with staff or jobseekers with potential leads, Ms Pryor said the process has changed but that it works in the favour of those looking for a career change.
"We are still finding candidates, but it is taking a bit more time as we have to go through all avenues using different techniques and making the roles more attractive because there is so much choice," she said.
"The market is so tight that businesses need to be more flexible with their requirements which works for people who can only work part-time or want to pick and choose the days they work."
With so many options for workers, Mr Smith said now is the time to ask for a better wage, extra flexibility, or more training and support at work.
"For business owners and managers, now is the time to look at your workforce and really assess the value that each employee brings to your organisation," he said.
"It should be much easier to retain and develop your high-performing team members than it is to attract and train new ones."
Both Mr Smith and Ms Pryor agreed that agencies are an asset in doing the leg work involved in recruiting or finding work.
Are you struggling to find staff? The Western Weekender has recently launched an online jobs board. Visit www.westernweekender.com.au/jobs to post your vacancy or to see what jobs are on offer.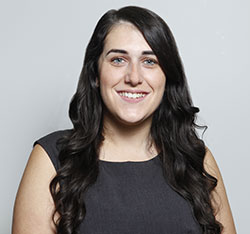 A graduate of Western Sydney University, Emily covers Local, State and Federal politics for the Weekender, as well as crime and general news.