Is there one final chapter in this remarkable season for the Penrith Ramettes? Their head coach Nathan White sure likes to hope so as the team prepare to take on Pennant Hills in this weekend's Grand Final.
The Ramettes will battle the well-rested Demons in Sunday morning's AFL Sydney Women's Division Two Grand Final at Henson Park.
After finishing the regular season as Minor Premiers, Pennant Hills enjoyed last weekend off while the Ramettes managed to get a Preliminary Final win over the Randwick City Saints 28-18.
Speaking with the Weekender, coach White said everyone lifted in the season's biggest test so far.
"I thought we controlled the game pretty well against the Saints… it was a tough day, it was quite warm, but our senior players really stood up and really took control of the game and set the standard," he said.
"Everyone lifted, it's Finals football and everyone lifted up to that standard, so I was really happy with that."
If the Ramettes are going to win their first ever Premiership, they are going to have lift a few more levels.
Pennant Hills have been the best team all season, often holding teams scoreless or close to scoreless during the year.
"They are a great team, they have been the standard all year," White said of the Demons.
"They are very fit, they are a very physical side.
"Their defence is exceptional but the key for us is to win that contest in the middle… if we don't give ourselves enough opportunities to score against that kind of defence then it will be tough."
While Pennant Hills buried the Ramettes on two occasions earlier this year (60-23 and 49-3), they did manage to have some success during the final game of the regular season 31-13.
"In the last round we matched them with the physicality, and we were able to get the victory," White said.
"So that's the plan on Sunday. We really need to work hard and take it to them to give ourselves the best chance. They are the benchmark and have been the best for a good reason."
Excitement has been fever pitch at Rams HQ all week, with the entire club pumped and buzzing about the prospect of Penrith winning its first ever women's title.
"I can't even begin to tell you… I've had ex-players that I've coached before along with former coaches and everyone messaging me saying how good this is for the club," White said.
"The amount of people at the ground and getting around the team is fantastic. It's a brilliant atmosphere, a real buzz."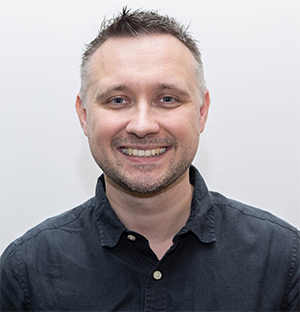 Nathan Taylor is the Weekender's Deputy Editor and Senior Sports Writer. He also compiles the weekly Chatter on the Box TV column. Nathan is an award-winning journalist, who has worked at the Weekender for a decade.