They're one of the best regular season basketball teams Penrith has ever produced, but now they need to make it count when they take on the Central Coast Crusaders for a place in the Waratah 1 Youth Men Grand Final on Saturday.
Following their incredible 19-3 regular season record, Penrith will take on the Crusaders at Hills Basketball Stadium Saturday morning for a place in Sunday's Championship game.
Due to their Minor Premiers status, the Panthers enjoyed the opening round of the Finals off last weekend, which was a "blessing in disguise" according to their coach Jarrod Moore.
"We actually had a couple of sicknesses and injuries last week, so it kind of gave the guys the weekend off to regather themselves. If we had played last weekend, we would've been down a few players," Moore told the Weekender.
"Talking to the guys during the week, not only are they pumped to get to training on Thursday night, but everyone sounds as if they are healthy. So, having last weekend off was definitely a blessing in disguise."
After a stunning regular season where they dropped just three games, the Panthers are clear favourites to take out this year's Men's Youth League title.
Moore said he's beyond proud of his troops for their commitment and determination throughout the season.
"I'm unbelievably proud and all the credit goes to the guys because we instilled a mentality of taking every week as it comes and constantly learning week by week," he said.
"They adopted the mentality and they haven't stopped since, but they've got to keep it going and the guys are fully focused on the semi-final right now."
Despite Penrith beating them on two occasions throughout the year, Saturday's opponents will be a tough task when action gets underway at 11am.
"Central Coast are tough, very gritty, they play smart and they are an experienced squad as well, so we are not taking anything for granted," Moore said.
If Penrith do manage to get the job done like many predict, they'll back up the very next day in the Grand Final, where their opponents will be either Norths or Maitland.
Moore said he's confident his team has what it takes to be Penrith Basketball's next Championship side.
"It would be stupid of me to say no, wouldn't it? I think we can go all the way," he said.
"The guys are fully aware that if we stuff up on Saturday, we get no Sunday. We'll be ready… the guys are pumped!"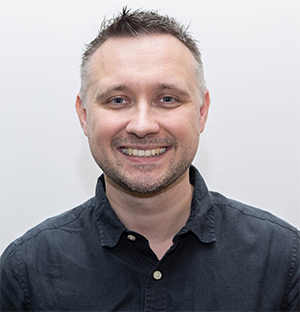 Nathan Taylor is the Weekender's Deputy Editor and Senior Sports Writer. He also compiles the weekly Chatter on the Box TV column. Nathan is an award-winning journalist, who has worked at the Weekender for a decade.