Premier Dominic Perrottet has recommended that the Governor appoint Bruce McClintock SC to conduct a legal review into whether Penrith MP Stuart Ayres has breached the Ministerial Code of Conduct.
Mr Ayres resigned from cabinet and as Deputy Liberal Leader last Wednesday after an independent investigation was launched to find out whether he breached the Code in relation to John Barilaro's appointment to a trade role in New York.
He denies any wrongdoing.
Mr Perrottet issued a statement a short time ago.
"I will recommend that the Governor appoint Mr Bruce McClintock SC to conduct a legal review into whether the Member for Penrith, Stuart Ayres, has complied with the Ministerial Code of Conduct in relation to the appointment of the Senior Trade and Investment Commissioner to the Americas," it said.
"The review will be conducted under Letters Patent issued by the Governor. The findings of Mr McClintock's review will be made public once it is completed."
The Weekender understands that Mr Ayres is set to contest the State Election in March despite his resignation from cabinet.
Mr Ayres will not force a by-election by resigning from politics altogether despite the scandal that forced his hand last week.
Mr Ayres is also understood to be planning to contest Penrith again in March and will put his hand up once nominations are opened by the party.
The seat of Penrith was already considered in play well before the Barilaro scandal emerged. Mr Ayres suffered a five per cent swing against him at the 2019 election, making Penrith one of the most marginal seats in the state.
However, while Labor did achieve a 2.8 per cent swing via candidate Karen McKeown, it was Pauline Hanson's One Nation Party that grabbed much of the lost Liberal vote. That, combined with the recent support for the Coalition at the Federal Election in Lindsay, gives the government hope of retaining Penrith in March.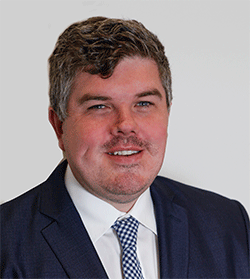 Troy Dodds is the Weekender's Managing Editor and Breaking News Reporter. He has more than 20 years experience as a journalist, working with some of Australia's leading media organisations. In 2023, he was named Editor of the Year at the Mumbrella Publish Awards.