Panthers and NSW Origin winger Brian To'o has admitted his own form has slumped this season but is promising to do everything in his power to get back on top.
The 23-year-old has only played in 13 games in 2022 due to injury, but his statistics are well down on last season's career-best year.
In 2021, To'o crossed the line 15 times from 21 appearances, however he's only scored six tries in more than a dozen games played this season.
Best known for his powerhouse runs and metres gained, To'o is averaging 189 running metres per match, which is well down on last year's average of 245 metres.
Speaking with the Weekender on Tuesday, the St Marys junior admitted he was struggling this season due to a number of factors.
"I just really need to nail down and concentrate a bit more out there. I know I've slipped off the pavement a little bit but I know that if I can reset then it's up to me," To'o admitted.
"I have the power to change things and if I'm able to get back into form again, I'll definitely do that."
While To'o's honesty is refreshing, it's easy to put his lack of try scoring down to the fact he had to switch sides to make way for the electric Taylan May.
The 21-year-old has scored a team-high 14 tries for the Panthers this season since moving to To'o's side of the field.
"It's not hard transitioning from left to right, but it's something I've got to deal with in the game," To'o said.
"I haven't been at my best lately, I've been up and down, but I know these upcoming games are going to be very important for the team and that's all I need to keep driving forward."
One person committed to keeping To'o in check is his fiancée Moesha, who is best known for giving him advice before and after every game.
The Samoan international said his partner, whom he famously proposed to at last year's NRL Grand Final, has been particularly tough on him this season.
"She's been getting stuck into me after a couple of games this year," To'o revealed.
"It's little things like that, that make me a better person and a better player as well.
"Moesha pretty much makes sure that I'm perfecting everything and makes sure that I'm doing my job and doing everything to the best of my ability."
While his form isn't where it should be, the Panthers are keen to stick by To'o when his current contract expires at the end of next year.
To'o said he "100 per cent wants to stay" in Penrith but will leave it up to a higher power to decide his fate.
"I've been here a very long time, I have another year with the Penrith Panthers, but wherever God takes me I'll definitely follow," he said.
"I'm just really happy to be here right now and playing some good footy with the boys."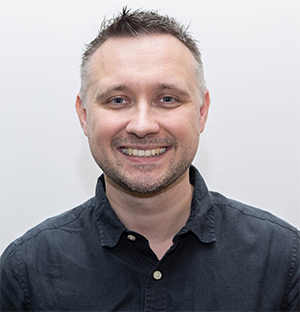 Nathan Taylor is the Weekender's Deputy Editor and Senior Sports Writer. He also compiles the weekly Chatter on the Box TV column. Nathan is an award-winning journalist, who has worked at the Weekender for a decade.