State Penrith MP Stuart Ayres has succumbed to intense public and political pressure and has stood aside as a Minister.
Mr Ayres was the Minister for Enterprise, Investment and Trade as well as Minister for Tourism and Sport and Minister for Western Sydney.
It puts the brakes on one of the most high profile political careers in New South Wales.
Mr Ayres has been one of the Liberal Party's rising stars ever since he won the seat of Penrith at a by-election in 2010. He is considered by some as a future leader of the party.
Premier Dominic Perrottet called a snap press conference this morning to confirm Mr Ayres' decision.
"… Stuart Ayres has informed me he will resign from the Ministry and as Deputy Leader of the NSW Parliamentary Liberal Party," Mr Perrottet said.
"His intention to resign follows a briefing I received from Department of Premier and Cabinet Secretary Mr Michael Coutts-Trotter, which I subsequently discussed with Mr Ayres, on parts of the draft report prepared by Mr Graeme Head AO that relate to Mr Ayres.
"Those parts raise a question as to whether Mr Ayres has complied with the NSW Ministerial Code of Conduct."
Mr Perrottet confirmed a fresh investigation would be undertaken to determine if Mr Ayres has complied with the Ministerial Code of Conduct.
Mr Ayres' potential involvement in former Deputy Premier John Barilaro securing the role of Senior Trade and Investment Commissioner in New York, from which he later withdrew in a cloud of controversy, has been under intense scrutiny and the subject of an upper house inquiry.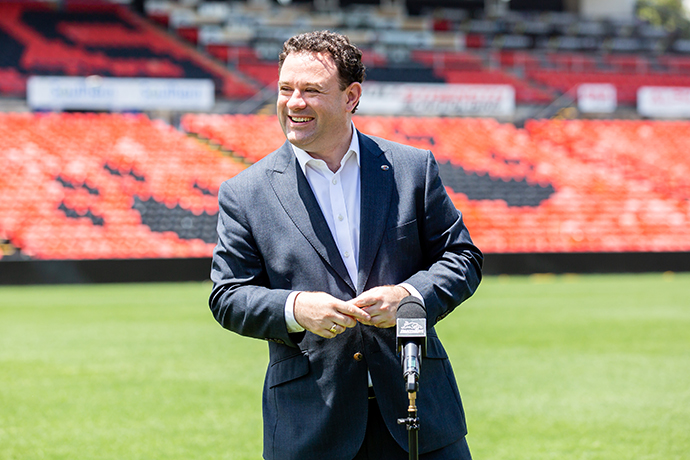 Revelations have included that Mr Ayres sought to add a candidate to the shortlist for the role, and that he signed off on a brief that identified former senior bureaucrat Jenny West as the successful applicant for the New York job. Ms West's appointment never eventuated, and Mr Barilaro was handed the role.
Mr Ayres has maintained that the recruitment process was done independently of government, and overseen by Investment NSW CEO Amy Brown.
The potential breach of the Code involves Mr Ayres' influence over the recruitment process into the trade role.
"There is no doubt that there are questions raised… in relation to whether or not there has been a breach of the Ministerial Code of Conduct," Mr Perrottet said.
"In those circumstances and on receipt of that information Mr Ayres tendered his resignation."
He added: "Mr Ayres denies any wrongdoing at all. He denies any wrongdoing."
Mr Ayres has been under added pressure in recent days as a major stoush emerged between the State Government and the NRL over stadium funding.
The Government is pushing ahead with a plan to build a brand new stadium in Penrith but has pulled out of a commitment to upgrade other suburban grounds including Shark Park, Leichhardt Oval and Brookvale Oval.
Mr Ayres is expected to remain as the State Member for Penrith.
Should he resign from Parliament altogether it would spark a by-election in what is now one of the tightest seats in the state and could create chaos for Mr Perrottet's leadership.
"When I spoke to him last night he told me his intention was to stay on as the Member for Penrith," Mr Perrottet said.
In a statement, Mr Ayres confirmed his intention to remain on as Penrith MP while denying any wrongdoing.
"Last night, I read a section of the independent review being conducted by Graeme Head. This section is relevant to my role as Minister. It creates a question as to whether I breached the Ministerial Code of Conduct," Mr Ayres said.
"In my view, no such breach has occurred. However, I agree it is important that this matter is investigated appropriately and support the Premier's decision to do so.
"I have always applied the highest levels of integrity in my conduct as a Minister.
"To maintain the integrity of the Cabinet, I have decided to resign as a Minister to allow the investigation to be completed. Accordingly, I will also be resigning as the Deputy Leader of the Liberal Party.
"I believe I have always acted in accordance with the Ministerial Code of Conduct and in the best interests of the people of NSW. I will continue to serve my community as the passionate Member for Penrith."
The upper house inquiry into Mr Barilaro's appointment continued today and Investment NSW CEO Amy Brown dropped a bombshell.
"In my view he was not arm's length from the process. There were multiple intersection points throughout," she said of Mr AYRES.
The NSW Liberal Party will be forced to elect a new Deputy Leader as a result of Mr Ayres' decision.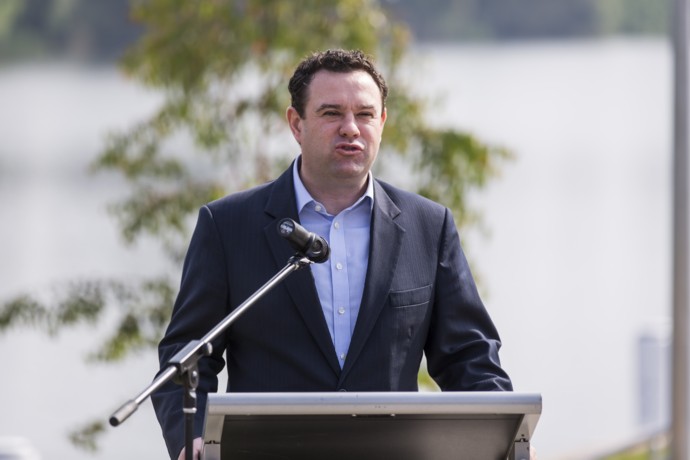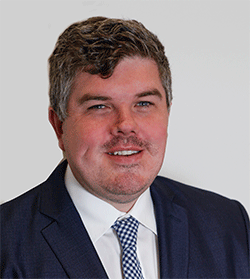 Troy Dodds is the Weekender's Managing Editor and Breaking News Reporter. He has more than 20 years experience as a journalist, working with some of Australia's leading media organisations. In 2023, he was named Editor of the Year at the Mumbrella Publish Awards.