Rating: 4/5
Based on the bestselling book by Delia Owens, 'Where the Crawdads Sing' is a heartwarming film with a twist, guaranteed to leave viewers mesmerised by both the visuals and the storyline.
'Where the Crawdads Sing' sees Daisy Edgar-Jones star as Catherine Danielle Clark, more frequently known as Kya, or 'marsh girl'.
Abandoned as a child and left to fend for herself in the marshes of North Carolina, Kya continually finds herself failed by the toxic men in her life.
But, when she's accused of the murder of Chase Andrews, spurred by the prejudices of suspicious townspeople, Kya is forced to rely on kindly lawyer Tom Milton to maintain her innocence, and her life.
Though the mystery is a little slow off the mark, flashbacks throughout the film see the pieces come together seamlessly. However, as sure as you might be as to where the ending is going, the plot twist at the end had my jaw officially dropped.
For fans of the book, it's important to note that the film is a faithful retelling, with the characters brought to life with excellent talent from the entire cast.
'Where the Crawdads Sing' is also a visually stunning film. The swampy marshes are romanticised to no end, done up in thrilling colour, and Kya's blowout almost makes you forget how terrible she would realistically smell.
Topped off with the original song 'Carolina', written and performed by Taylor Swift, 'Where the Crawdads Sing' is a well done film, and a must-watch for fans of mystery and romance.
See this movie at Hoyts Penrith.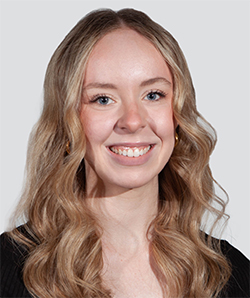 Cassidy Pearce is a news and entertainment journalist with The Western Weekender. A graduate of the University of Technology Sydney, she has previously worked with Good Morning Macarthur and joined the Weekender in 2022.