Through my blessed times as a travel show presenter, I have been lucky enough to explore and experience some of the best destinations this planet has to offer, and let me state right here and now, I love that I was given the opportunity.
The best of Australia, Europe, America, Asia and Russia. New Zealand, the Pacific Islands, Mexico and Papua New Guinea. Seriously, who could complain? Each of these places has special attributes that give them something unique of their own to brag about – something that leaves you with a special memory or maybe a moment when your breath is knocked right out of you, because of something you have witnessed, experienced or maybe even tasted.
Along with these journeys of discovery came the connection with the people and I have made many life-long friends.
Finally, as I am resuming taking my small group tours to many of the places I have connected with, I am reminded of just how blessed I was and reconnecting with those friends and contacts makes our trips such a delightful experience as having local people on the ground that pride themselves on providing the best possible experience gives my adventurers that peace of mind.
Which brings me to one of my all-time beloved places on the planet, and one that I intend on taking my tours to at least twice a year, every year! Africa, in particular its southernmost corner, South Africa.
Africa has such a strong heartbeat, it moves to a rhythm. It has a vibe that seems to encompass and embrace you. It is exciting and from the moment you arrive its welcoming feel takes you in. Its varied topography, mind-blowing natural beauty and its cultural diversity are just some of the elements that make it a true 'bucket list' destination.
This coming March, 2023, I return to the second largest continent on the planet and below is a short list of a few of the highlights that we will immerse ourselves in.
Cape Town
The Mother City.
The amount of natural beauty in Cape Town is impressive. Sitting like a proud parent looking over its children stands the colossal Table Mountain. I am not sure what is more incredible, the cable car ride to the top or the majestic view once you reach the plateau. Okay, the view won, hands down, and when the clouds roll over the top and fall gently over the sheer cliff edges, "The Tablecloth" as it is aptly named lets you know that the first course of your African enchantment has just been served. Add to this, visits to The Cape, Boulder Beach, Robben Island and the Kirstenbosch Gardens and you will understand what all the Cape Town fuss is about.
Johannesburg
Joberg to her friends.
Joberg and Soweto are colourful, intriguing and vibrant, and some parts are considered a little unsafe, but let's be honest, this is the case in many destinations throughout the world so travelling in a small group with our own transport and local guide gives us best possible homegrown knowledge, but also has you feeling comfortable and safe. The history, music and artisan features of these areas however are not to be missed and will give you a different outlook and understanding than what the media may portray.
Franschoek
Western Cape wine country.
Our two-day exploration in this region allows us to enjoy the fruits of centuries old vineyards and admire the Cape Dutch architecture that is surrounded by the mountainous and magical landscape that is prominent in this region. One of the features for my crew is a day out on the wine tram tour where we not only get to experience the hop on and off experience of the trams and buses and enjoy tastings at some of South Africa's premier wineries, but we will also have the pleasure of a most delectable picnic luncheon in the gardens of Sir Richard Branson's Mount Rochelle Estate which is situated on the slopes of the Franschoek Mountains and is the perfect spot to break up the day's escapades.
Sabi Sabi Private Game Reserve
The jewel in the South African crown.
Obviously to visit this amazing destination and not have the safari experience would be, well, just plain nonsense. I have visited Sabi Sabi Private Game Reserve many times and the reasoning behind that is a simple one.
Sabi Sabi has a spiritual connection to its surrounds and you feel it from the moment you are picked up at the Skukuza airport by one of the staff, (family).
It oozes from their love of their place in life and as my good mate and Marketing Director Jacques Smit says what makes it special is "it a very real empathy, empathy for the environment, its wildlife, the amazing staff, their families and ultimately their guests. It's ours and your home in the bush". It also helps that it is a total 5 Star experience.
Head to thetravellingguy.com for more info, I only have a few spots left on the March 2023 trip.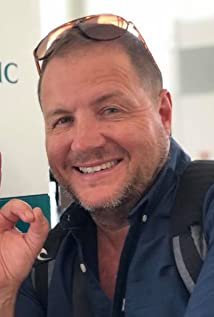 Scott McRae is an accomplished actor, entertainer and travel writer. Scott is 'The Travelling Guy'.