Troy Cassar-Daley is known as one of Australia's biggest country stars. But Penrith audiences are set to see the entertainer in a new light next month, when he brings his new tour with Ian Moss to Panthers.
For Troy, his love of music began at a young age, spurred by days spent with his father in Sydney.
"I used to go and see my Dad all the time, and lived with him for a little while in Sydney. He played acoustic guitar and harmonica, and when I used to go down and visit him, if I was crying, he would pull out the harmonica and the guitar for me, and it took my mind off it," he said.
"That was my first introduction to live music, and that was the main reason I picked up the guitar in the first place."
Troy carried this notion through to his own family, with his wife and children not only being a part of the entertainment industry themselves, but also becoming sources of inspiration for Troy's writing.
This is something that he's has been able to explore whilst on the 'Together Alone Tour' with Cold Chisel's Ian Moss, wherein the two delve into the memories which became lyrics in their greatest hits.
"All of the conversations that I've had with Ian about these times on the road have all been positive memories, all you want to do is share the stories behind these songs as you go, and that's one thing this show is all about," he said.
"When we get on stage together, we can actually reminisce about some of the stories that inspired these tunes."
Though the two may seem like an odd pairing, Troy said that they have enjoyed experimenting in what has become a fusion of blues and country, and bonded over some other, more unique qualities.
"I invited Don [Walker] and Ian to come to the recording of this record that I was doing with Nash Chambers up on the Central Coast, and Ian walked in and realised that all of us were sitting around with no shoes on, and he said, 'I think I've found my people!'," he said.
"And then, he walked in and sang this incredible harmony on a song called 'Dark End of the Street', and from that moment on, we became really good friends."
The tour sees the two not only performing songs from the tour's accompanying EP, but also playing on some of each other's biggest hits, and collaborating on covers.
The 'Together Alone Tour' will be on at the EVAN Theatre in Penrith on Friday, August 12 at 8pm. For more information or to book, visit penrith.panthers.com.au.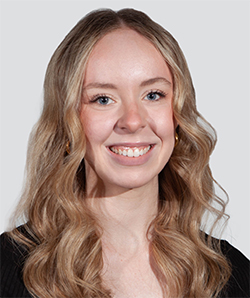 Cassidy Pearce is a news and entertainment journalist with The Western Weekender. A graduate of the University of Technology Sydney, she has previously worked with Good Morning Macarthur and joined the Weekender in 2022.