With morning temperatures coming close to zero and afternoons quickly turning into nights, the last thing many people would want to do is don their active wear and head to the gym.
This is something that F45 South Penrith trainer Jack Hoban has seen firsthand, with mornings at the gym much quieter than usual over the past few weeks, particularly with the ongoing extreme weather.
"It's the cold, the rain, people just don't want to get out of bed because it's warm," he said.
But, developing and maintaining a workout routine is more important now than ever, as much as many might not want to believe it.
"Consistency is key, always," he said.
"If you stop, you can create bad habits."
When it comes to the benefits of going to the gym through winter, Mr Hoban makes it clear that this is the perfect time to be setting and achieving new goals.
"It's important to look at your goals," he said.
"Set your goals, strive towards that, and strive towards good results."
Although it's true that every body is a summer body, the warmer months act as a rigid time frame for many gym-goers and their physical goals.
Mr Hoban encourages his clients to keep this goal in mind no matter how far away it seems, noting that the best summer bodies are made in winter.
"I know it's pretty cliché, but people like to have that 'summer body', and that 'summer body' isn't going to come if it's too late," he said.
In addition to these body goals, maintaining a schedule and going to the gym can be important for many in maintaining their mental health, building confidence, and improving memory and concentration.
"You get better results, a better lifestyle, it's just a positive mindset to keep going to the gym," he said.
"You'll see those results, and you'll fall in love with those results. That's the way to gain confidence, and stay on top of it."
To help those interested in getting back into the routine of going to the gym this winter, F45 South Penrith is offering one month of free unlimited training until next Friday, July 22, and encouraging everyone to take those first steps towards their goals.
"Anyone, you don't have to know anyone in the gym, you can come one month for free," he said.
"It's a good way to get people in the door."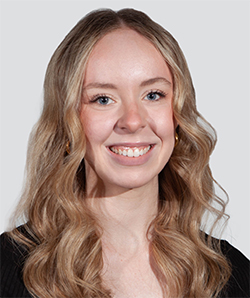 Cassidy Pearce is a news and entertainment journalist with The Western Weekender. A graduate of the University of Technology Sydney, she has previously worked with Good Morning Macarthur and joined the Weekender in 2022.