There has been a stunning twist in the parliamentary inquiry into John Barilaro's appointment to a trade post in New York – and it could be a problem for State Penrith MP Stuart Ayres.
Documents released to the upper house today reveal that Mr Ayres, who was then Investment Minister, signed off on a brief that identified former senior bureaucrat Jenny West as the successful applicant for the New York job.
But Mr Ayres had previously told parliament that the first recruitment process for the role did not find an appropriate candidate.
The briefing, signed on August 17 last year, notes that Ms West was the successful candidate, recommended by a recruitment panel. The briefing contains Mr Ayres' signature.
The briefing document raises questions about whether Mr Ayres potentially misled Parliament.
Ms West's appointment never eventuated and Mr Barilaro was handed the role. He later chose not to move forward with the role as pressure around how his appointment came about mounted.
Mr Ayres is currently overseas but has issued a statement after today's revelations.
"Today a Ministerial brief noted by me was released to the Legislative Council. This brief notes information provided by Investment NSW. It is not a brief which seeks a decision from me," he said.
"I would also like to make clear that this brief does not represent the end of the recruitment process. That could only be determined by the CEO of Investment NSW as this is public service appointment. This is consistent with testimony provided by the Investment NSW CEO and General-Counsel to the Public Accountability Committee and the information I provided to the Legislative Assembly during question time."
Labor Leader Chris Minns Tweeted: "We've just found proof that Dominic Perrottet & Stuart Ayres knew all along that John Barilaro was replacing a woman who'd been given the NYC job!"
News Corp has quoted Labor Treasury spokesman Daniel Mookhey as saying: "The inconsistency between the brief Stuart Ayres signed and what he told parliament mean there are serious questions for the Minister to answer."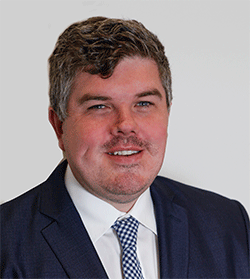 Troy Dodds is the Weekender's Managing Editor and Breaking News Reporter. He has more than 20 years experience as a journalist, working with some of Australia's leading media organisations. In 2023, he was named Editor of the Year at the Mumbrella Publish Awards.