The future has finally come to Penrith, with robot waiters and waitresses popping up at a number of local restaurants.
Mr Su's Kitchen in St Marys is one location that's paved the way, having had the new tech for four months now.
Initially, the decision to bring on the robots was a matter of convenience during peak times, according to staff member Sandy Su.
"Sometimes when it gets busy, there's not a lot of people to get the food out, so we decided to get a robot," she said.
"Also, it's convenient, a lot of people love it."
The robotic cat, named Bella, uses sensors on the ceiling to navigate around the tables and deliver orders to the correct patron.
Lights along the floor also help the cat to avoid the hustle and bustle of the busy restaurant, stopping swiftly when the path is found to be obstructed.
Though this may not seem like much, for many customers, it's become a highlight of their trip.
"People seem to really love the cat," Ms Su said.
"Sometimes when I'm serving people, they're like, 'Aww, I wish it was the cat!'".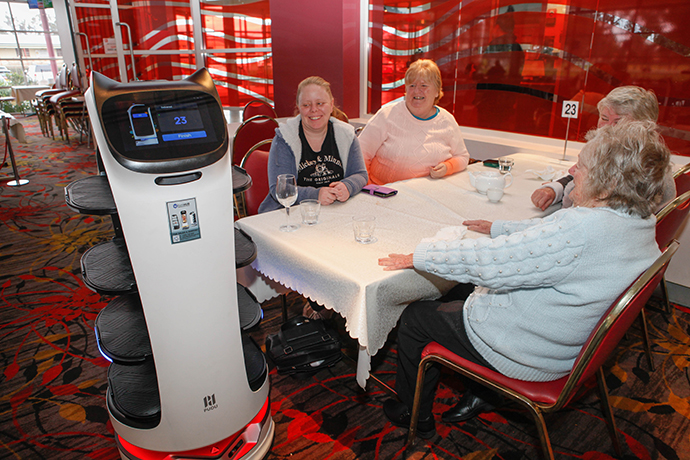 For many, this is because, upon rubbing her ears, Bella is programmed to react and speak, though you never quite know what response you're going to get!
She can also sing 'Happy Birthday', earning high praise from even the most hard-to-please customers.
"The kids love it, they want it to sing all the time, and they want it to come out all the time," Ms Su said.
But, it's not just the little ones who love the cat, with even adults finding fun in the experience.
Regular customer Michele Orban recounts the first time she saw the robot at Mr Su's Kitchen.
"This woman here is petting it and everything, and the robot is talking, and I'm just mesmerised, I am cacking myself laughing at her, and so she goes, 'All you've got to do is just stroke it'," she said.
"The robot was so sweet to this lady. For me, it's saying, 'What are you doing? Hands off me!'. It's hilarious. This robot is actually so much fun."
With only a few eateries in Penrith boasting the new technology so far,
Ms Orban is sure she'll never get bored of Bella.
"It is such a unique talking point," she said.
"The food brings you here, but that is an experience that you just want to keep coming back and re-doing."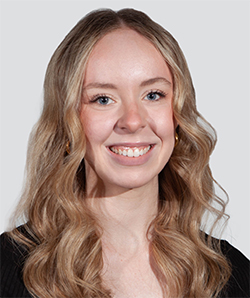 Cassidy Pearce is a news and entertainment journalist with The Western Weekender. A graduate of the University of Technology Sydney, she has previously worked with Good Morning Macarthur and joined the Weekender in 2022.