Mortgage holders have been dealt another blow with the Reserve Bank of Australia (RBA) increasing the official cash rate for a third consecutive month.
The RBA increased rates by 50 basis points to 1.35 per cent at its monthly meeting on Tuesday.
Graham Cooke, head of consumer research at Finder, said the combined cash rate hikes will cost the average Aussie homeowner over $5,000 over the course of a year.
"These are tough news for many homeowners, with one in four already struggling to meet their monthly mortgage payments in June," he said.
"There's no light at the end of the tunnel just yet, with our panel forecasting at least two more rate rises to come. This will put further downward pressure on a rapidly deflating housing market."
Mr Cooke said while some lucky homeowners on a fixed rate wouldn't be impacted by Tuesday's decision, they should start planning for when their home loan repayments inevitably do go up.
"The average homeowner who isn't on a fixed rate will see their monthly repayments jump by $424 compared to what they were paying in April this year," he said.
"For those who are on a fixed rate – check now to see how high your monthly repayments are likely to jump. Your fixed home loan could be a ticking time bomb if you aren't prepared."
RBA Governor Philip Lowe said further steps are likely in the coming months.
"Today's increase in interest rates is a further step in the withdrawal of the extraordinary monetary support that was put in place to help insure the Australian economy against the worst possible effects of the pandemic," he said on Tuesday.
"The resilience of the economy and the higher inflation mean that this extraordinary support is no longer needed. The Board expects to take further steps in the process of normalising monetary conditions in Australia over the months ahead. The size and timing of future interest rate increases will be guided by the incoming data and the Board's assessment of the outlook for inflation and the labour market."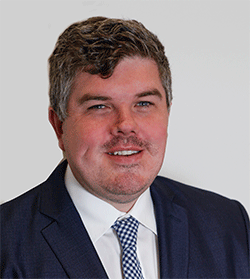 Troy Dodds is the Weekender's Managing Editor and Breaking News Reporter. He has more than 20 years experience as a journalist, working with some of Australia's leading media organisations. In 2023, he was named Editor of the Year at the Mumbrella Publish Awards.