A Kingswood resident and mother of seven, Aliitasi Salafai was known by her friends and family for her big heart, and unconditional love.
Following her abrupt passing just a few weeks ago, her niece Mariah Salafai Broadbridge is asking for support from the Penrith community to help keep her family afloat.
"She was more like a sister for me than she was an aunt," she told the Weekender.
"My parents had me really young, at 17, and my aunty was kind of a roped in babysitter because she was the younger sibling, so I grew up with her very closely."
At just 40-years-old, Aliitasi passed away as a result of an underlying heart condition which caused her to go into cardiac arrest in her home on Thursday, June 2. She was declared brain dead just two days later.
"She not only looked after her seven kids, but she also looked after my grandparents," Ms Salafai Broadbridge said.
"She was the matriarch of our family, she was the glue that held everything together, so losing her has been a massive loss."
Though her husband and kids, aged between three and 21, were hesitant to ask for help, Ms Salafai Broadbridge took matters into her own hands, starting up a GoFundMe.
"We set one up because we wanted to give them the best opportunity at a life after Aliitasi that we could," she said.
"We are a big family, but often financial burdens come with big families as well, so it wasn't something financially that our family could bear, so we decided that, as much as the kids didn't want to ask for help, we were going to ask for help on their behalf to make sure that we can give them the best chance of a future that we can without their mum."
Part of the reason these funds will be so important to the family is to support their youngest child, Vanessa, who has cerebral palsy. The family, along with Aliitasi's parents, also intend on moving up to Queensland, where Aliitasi always wanted them to settle.
Ms Salafai Broadbridge is extremely grateful for the community's support so far, with the GoFundMe raising almost $8000. However, she emphasises that any assistance to help them reach their goal would be greatly appreciated.
"Our goal was $10,000, but anything moving forward, our family, her kids, they're all just grateful for any opportunity that we're being able to give," she said.
"Unfortunately, finances make the world go round, and bills and life doesn't stop because you've lost someone, so anything helps."
To donate to support the family, head online and visit bit.ly/3AuuDqa.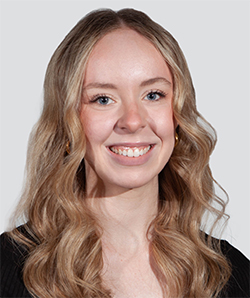 Cassidy Pearce is a news and entertainment journalist with The Western Weekender. A graduate of the University of Technology Sydney, she has previously worked with Good Morning Macarthur and joined the Weekender in 2022.