A man has been charged with animal cruelty after an incident in St Marys.
About 2.30pm on Thursday, July 7, it is alleged a 38-year-old St Marys man was walking his three-month-old German Shepard puppy in the car park of a shopping centre in St Marys.
The puppy allegedly appeared to be pulling on the lead when the man pulled back on it.
The man was then seen by a witness to slap the puppy across the head.
Both the man and the puppy continued to walk for a short time, until the man allegedly misstepped and hurt his leg.
It is alleged the man then punched the puppy in the head, causing the dog to yelp in pain and cower.
The man then continued to walk, dragging the puppy along and on several occasions used the lead to lift the puppy up totally off the ground.
A witness approached the 38-year-old and told him to stop. The pair allegedly had a verbal argument and the witness contacted police.
He was arrested and charged and will front court in August.
The dog was seized by police and taken to a local animal hospital. Police asked the man to surrender the puppy, which he agreed to.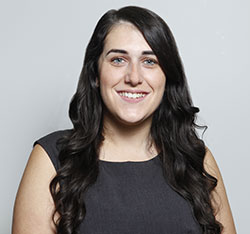 A graduate of Western Sydney University, Emily covers Local, State and Federal politics for the Weekender, as well as crime and general news.