Young Griffo – a great Australian sporting legend, well known for his boxing skills and larrikinism all around the world.
But, though his legacy remains strong in the States, it seems to be flying under the radar here at home. That's where St Clair author Steve Hile comes in.
Mr Hile has been working on a biography of Young Griffo for almost a decade, going as far as to have completed a Sports Journalism Diploma five years ago to better prepare him for the task.
"This is the first biography written on him in Australia," he said.
Young Griffo, whose real name was Albert Griffiths, was a world champion boxer of the late 19th century. After winning fights all over Australia, including the Australian Featherweight title in 1889 and the World title a year later in 1890, a temporary ban on boxing in NSW prompted him to travel to the US, where he mostly fought intoxicated.
He retired in 1911 and passed away in 1927.
With such a rich history, and such little published literature on Young Griffo here, Mr Hile took matters into his own hands.
"It took a bit of doing, I had to get some articles and stuff from America which I purchased, I bought some books from Australian Boxing Memorabilia in Victoria, and then I came across a guy named Raymond Swanwick, who has studied Young Griffo for over 50 years," he said.
Mr Swanwick, who travelled to America upwards of 10 times to research Young Griffo, was working on a biography of his own, though it was never completed. He became a source of information and inspiration.
Now, his book, Young Griffo, has finally been published, following the boxer's whole life and career. Mr Hile said that the book, which has been available for purchase for only a month, has received rave reviews from readers around the world.
"Amazon were actually sold out of the book a couple of weeks ago, so I thought that was a pretty good sign," he said.
Mr Hile will be holding his official book launch on Saturday, July 23 at St Marys Leagues Club from 10am to 12pm.
Young Griffo is available for purchase locally at Elizabeth Arcade Books in Penrith and Dymocks Parramatta. You can also buy it online through Shawline Publishing, Amazon and Booktopia.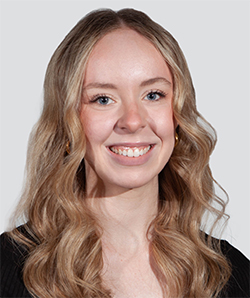 Cassidy Pearce is a news and entertainment journalist with The Western Weekender. A graduate of the University of Technology Sydney, she has previously worked with Good Morning Macarthur and joined the Weekender in 2022.